Small business SEO: A Definitive 2022 guide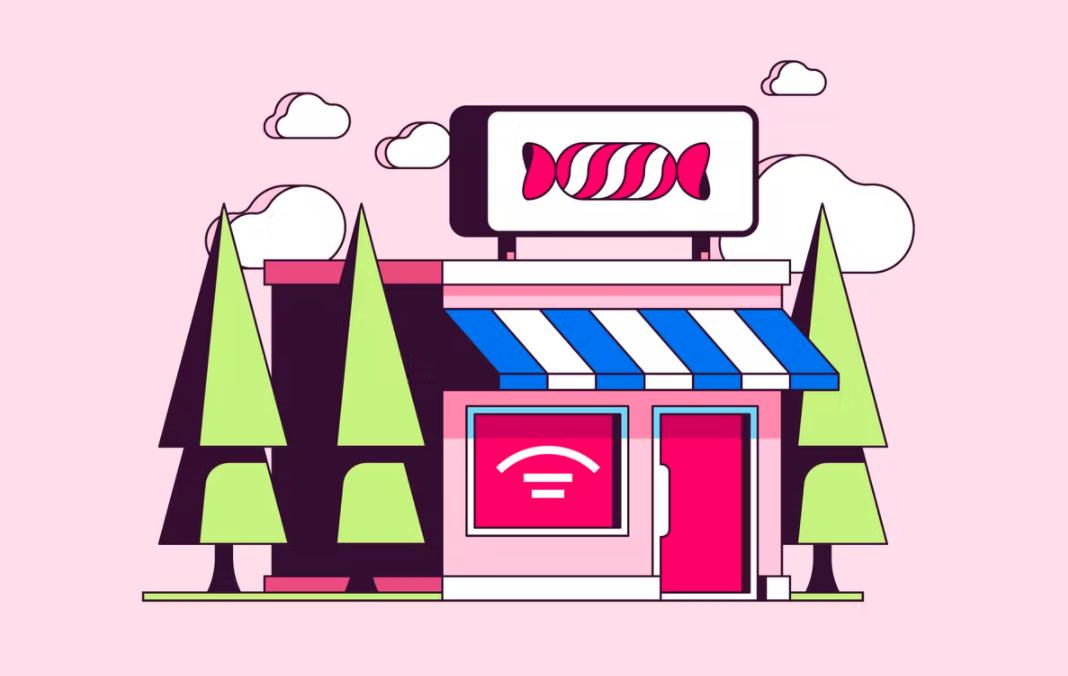 WOW, we are already in 2022! As part of this new year, your business should have a ready-to-go, solid SEO strategy.
This post will provide guidance regarding what to do with your SEO, when, and how to do it.
According to a recent poll conducted by Upcity.com, a staggering 50%+ of businesses do not have an SEO strategy in place for this new year.
Out of that 50%, there are around 20% that will not implement SEO at all.
What Is The Best Strategy To-do List I Can Focus On For My Website SEO?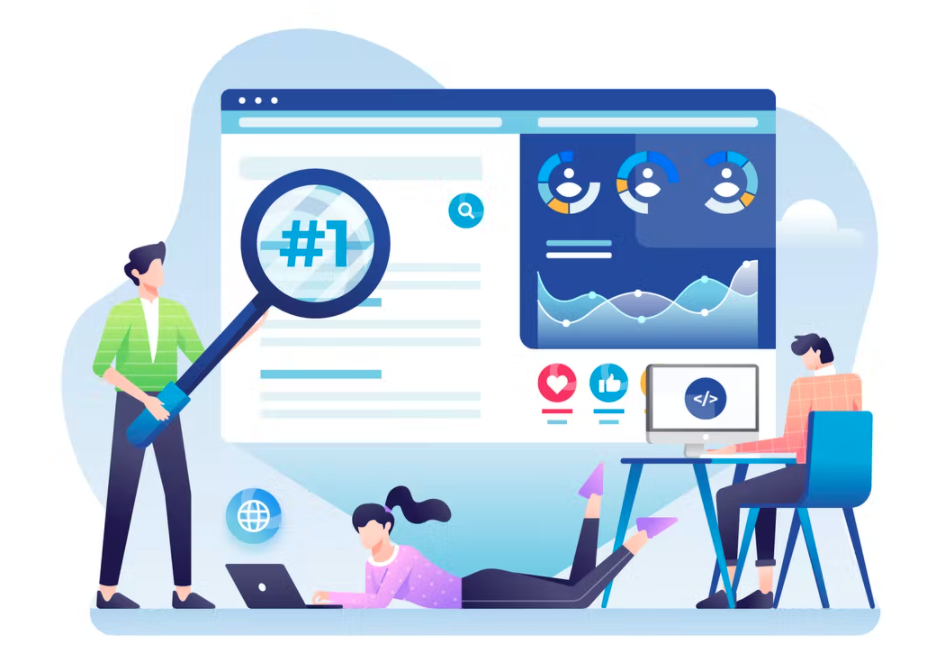 A great goal to-do list for business is necessary, like gas to a corvette.
Businesses worldwide either already come up with a yearly 2022 action plan for growth or are about to very soon.
With this in mind, here is a critical list of tasks that, when followed, will guarantee constant leads coming to your website every month.
1-Devote A Good Amount Of Your Advertising Budget To Increasing Organic Traffic.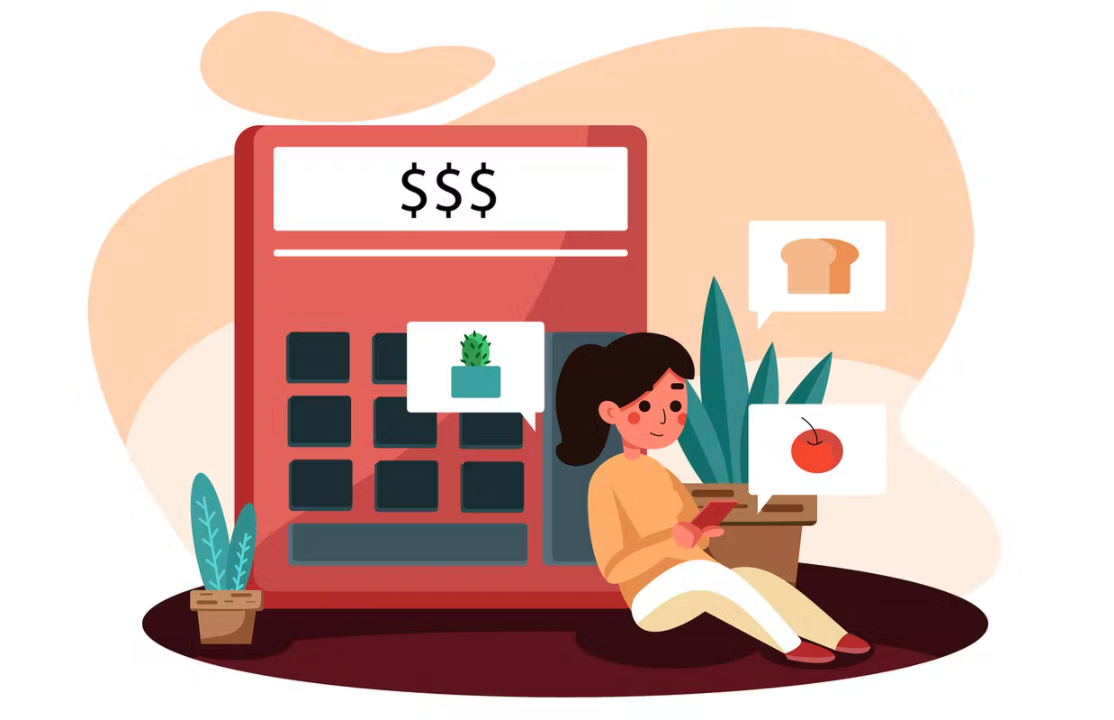 Organic website traffic can be defined as any visitor to your site you did not pay Google/Facebook to get there.
Another to look at organic traffic is by thinking of all people who search for something on Google, and then Google shows them your website as a result of their search.
What Are The Most Important Things I Need To Remember When It Comes to Organic Traffic?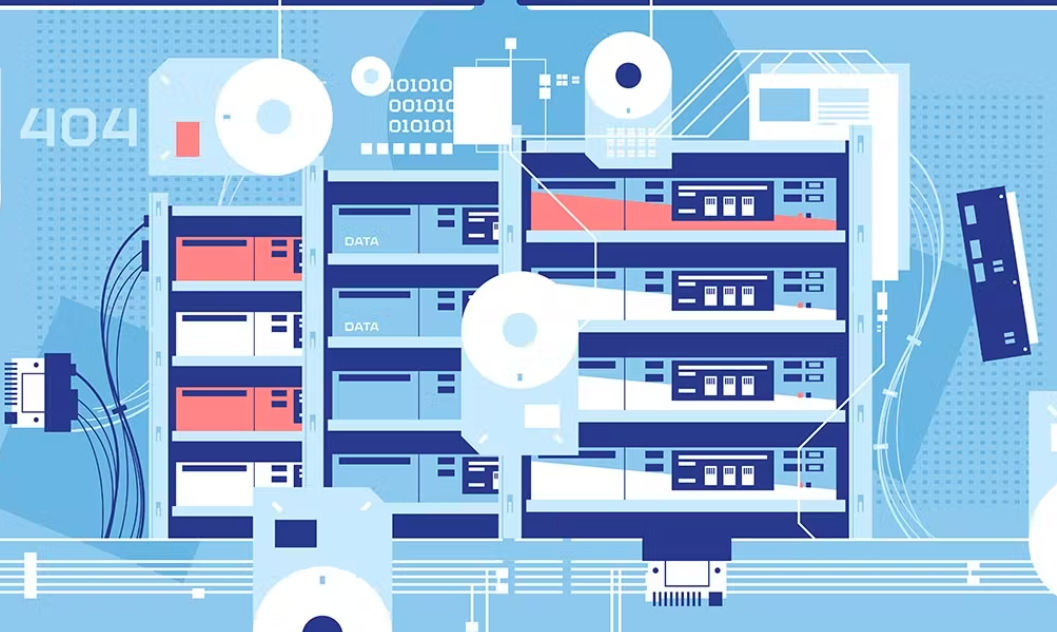 What Keywords to target/local SEO/local search
Keyword targeting is the strategy taken when you want to reach specific people within your customer demographic.
Keyword targeting is essential when analyzing traffic metrics as it allows you to make the necessary changes to decrease the visitor bounce rate and increase the click-through rate.
Targeting relevant keywords that will bring you the correct type of website visitors is an integral part of a well-planned organic search engine optimization campaign.
Let's look at some examples you can use as a framework no matter what services you offer:
Let's say you provide accounting services; you should target any long-tail keywords that would relate to Google search. Keywords such:
"Tax services in my area"
A good strategy you can take advantage of to rank for the above keywords would be to set up your website with Google my business or Google Maps. If you do this and the person searching happens to be in your area, Google will send them to your website.
"How can I get the most money out of my refund?"
For the above keywords, you can have a blog post on your site answering the question and offering details on what to watch out for, how to go about the process the right way, and of course, how to sign up and come to use your services to get it done.
How Fast Your Website Loads
We recently wrote an entire post on how important website speed is regarding ranking on Google.
If you are ranking for a ton of relevant keywords/relevant content, but your website is prolonged to load when visitors get to it, you will lose those visitors.
We live in an age where everything is expected immediately, including loading time when entering a web page.
How Many Quality Backlinks Are Coming Back To Your Site?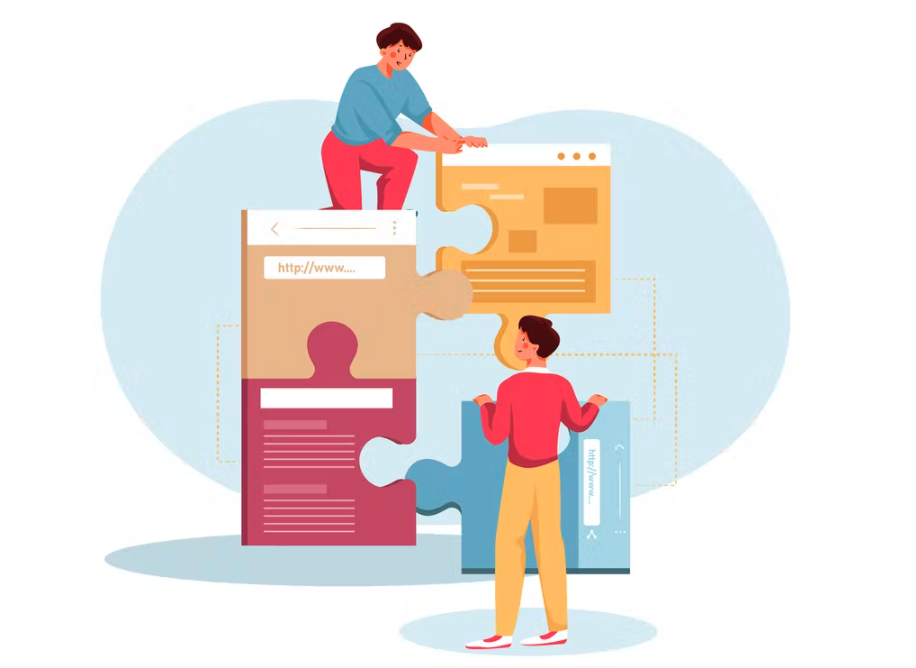 Backlinks are any traffic that comes to your website from other websites. The higher ranking the website points back to yours, the better and more visitors you will get.
As detailed in a different post, we put together recently, backlinks should be a priority of your website maintenance improvement marketing plan.
2-Organic Traffic Conversion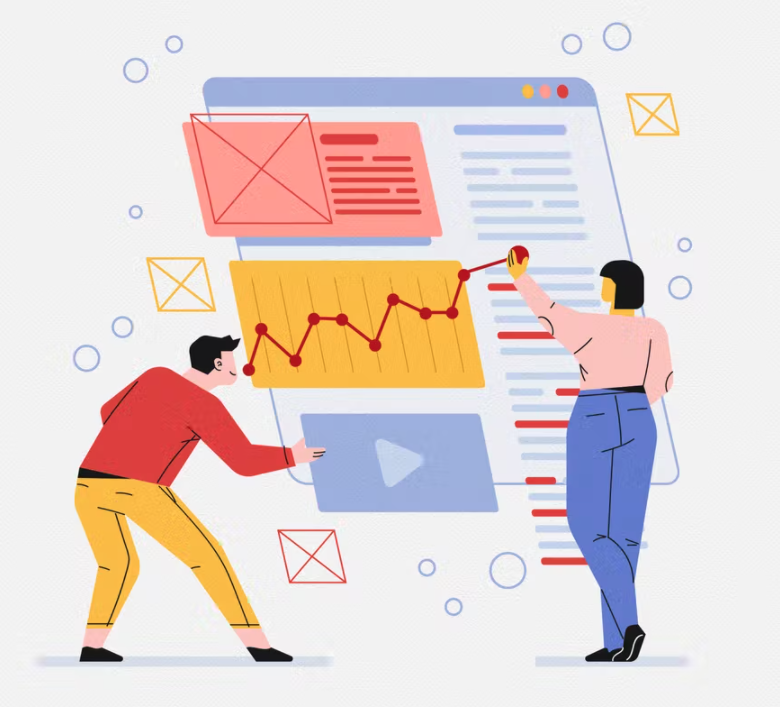 Traffic conversion is defined as the number of visitors coming to your website that took the desired action you wanted them to take.
An example of this would be people that sign up for your newsletter or contact you directly for a business consultation by adding their contact info on your contact form.
What Are 3 Things I Can Do Now To Convert More Visitors To My Website?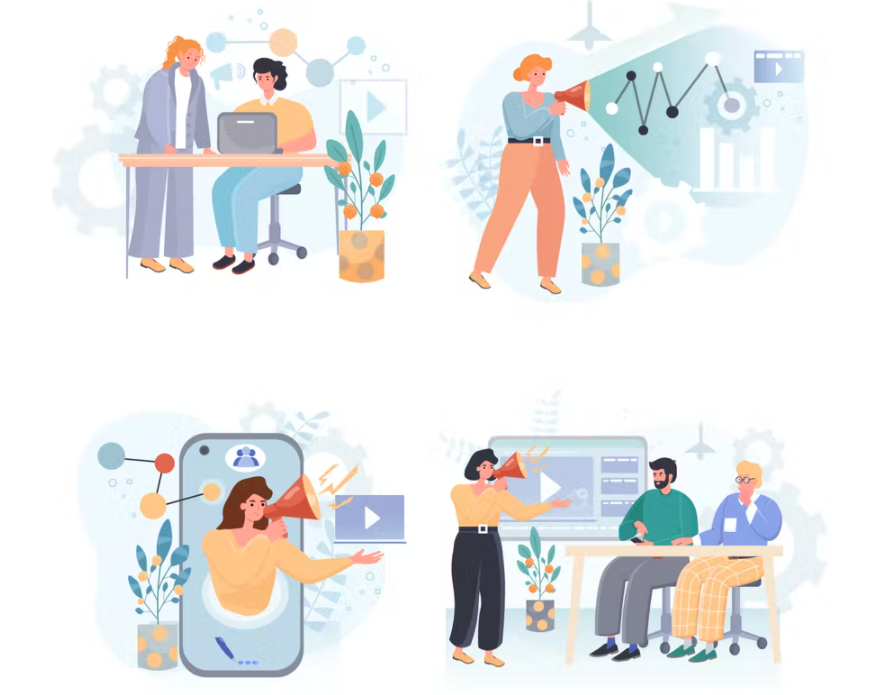 Add Testimonials To Your Landing Page
Testimonials have been a staple measure of trustworthiness for a long time regarding website success.
Adding testimonials of prior clients means anyone new to your page will feel a more robust sense of ease and trust.
This, in turn, can make the difference between someone signing up for your services and someone who leaves your website immediately.
Do testimonials guarantee conversion? No, they do not, but when it comes to complete website optimization, you want to add as many conversion tactic components as possible to increase conversion rates.
Your Website Design Should Be Easy To Navigate
This one is self-explanatory. If you want to increase your conversion rates, ensure your website is visually simple and easy to navigate.
When someone comes to your site, that visitor should be able to get anywhere within three clicks.
Following the 3-click rule will guarantee that all relevant questions are answered and bump the ranking possibilities with Google's search algorithm.
Always Work On Your Sales Funnel
A sales funnel is the 1-2-3 process you guide your visitors through to increase the chance of a deal.
If you are selling carpets, a sales funnel will look like this:
1-A visitor comes through to your website
2-They see the value of the rugs you offer as they scroll through your landing page
3-While continuing to scroll, the visitor is nurtured by you showing testimonials, money-back guarantees, price comparisons, etc.
4-deal is closed, and your visitors buy a carpet.
Sales funnels are fun to work on, as they are never done. Due to several factors like increased visitor rates, revised design on your website, or new products added, sales funnels can constantly be improved.
3-Increase Or Improve Your Domain Authority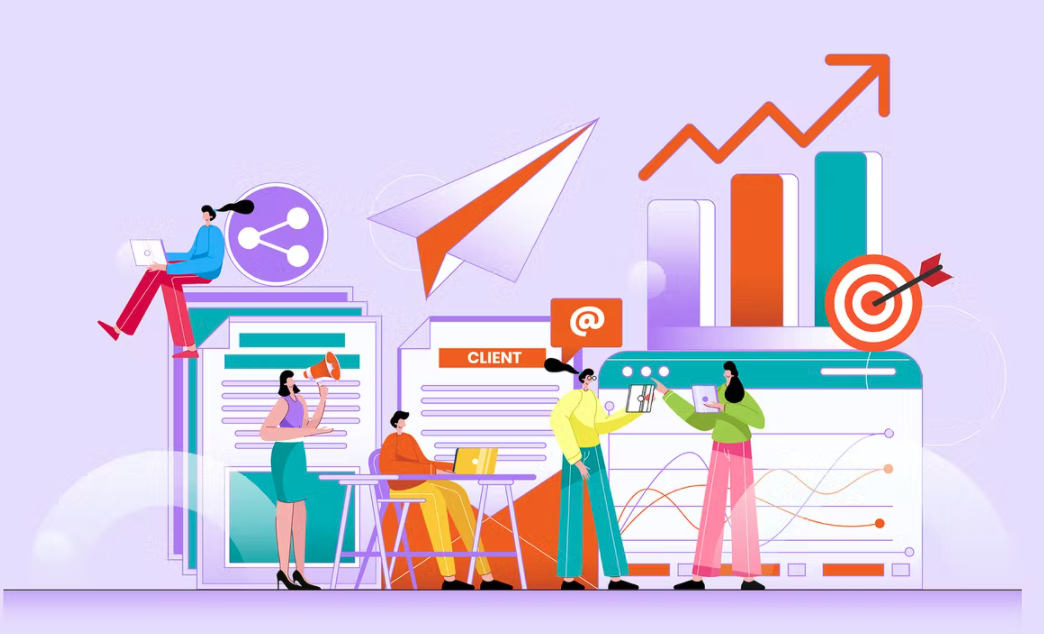 Domain Authority is how well your website ranks on Google search results compared to other websites.
The best tool to measure your DA(domain authority) is called Semrush. Semrush is an online tool that lets you know within seconds what your domain authority is(1 to 100)
It also provides you with various other metrics for your website. We recommend it.
Semrush dashboard page: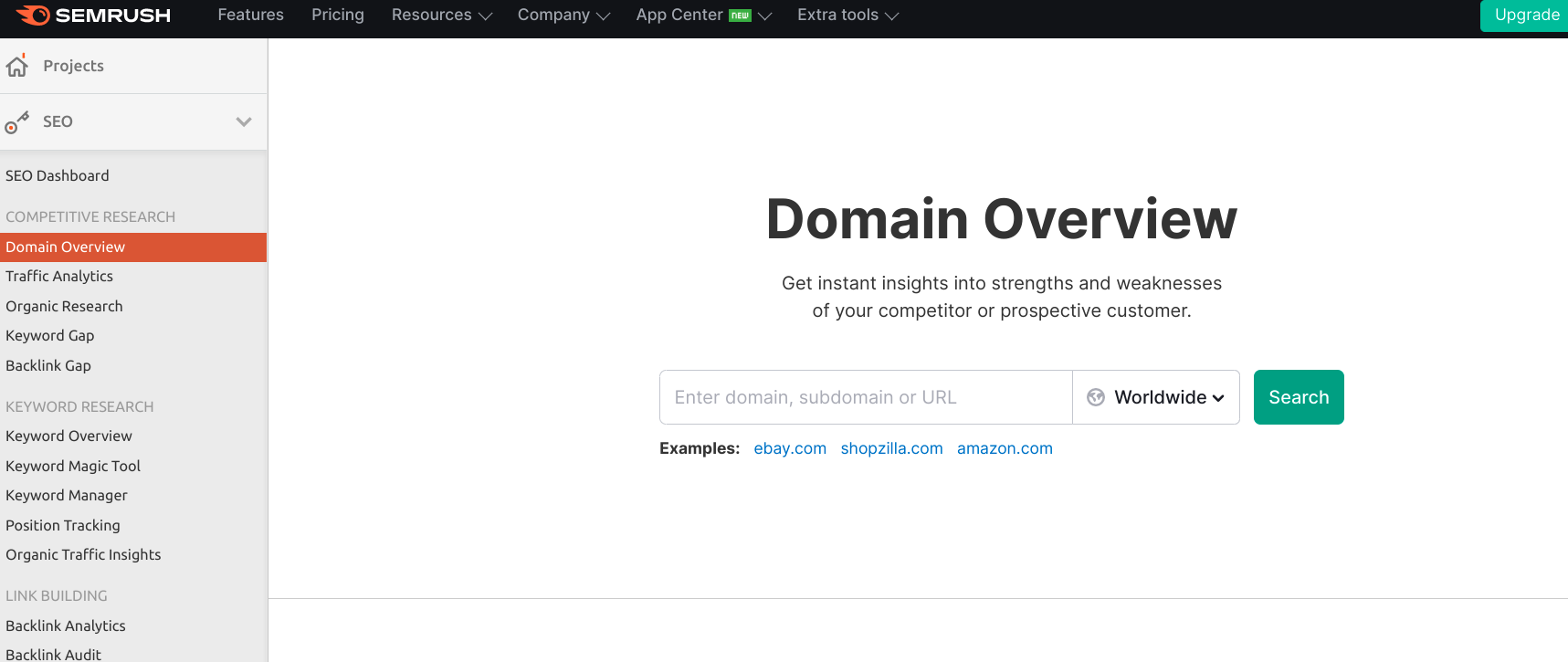 Semrush-specific metrics details in a particular domain: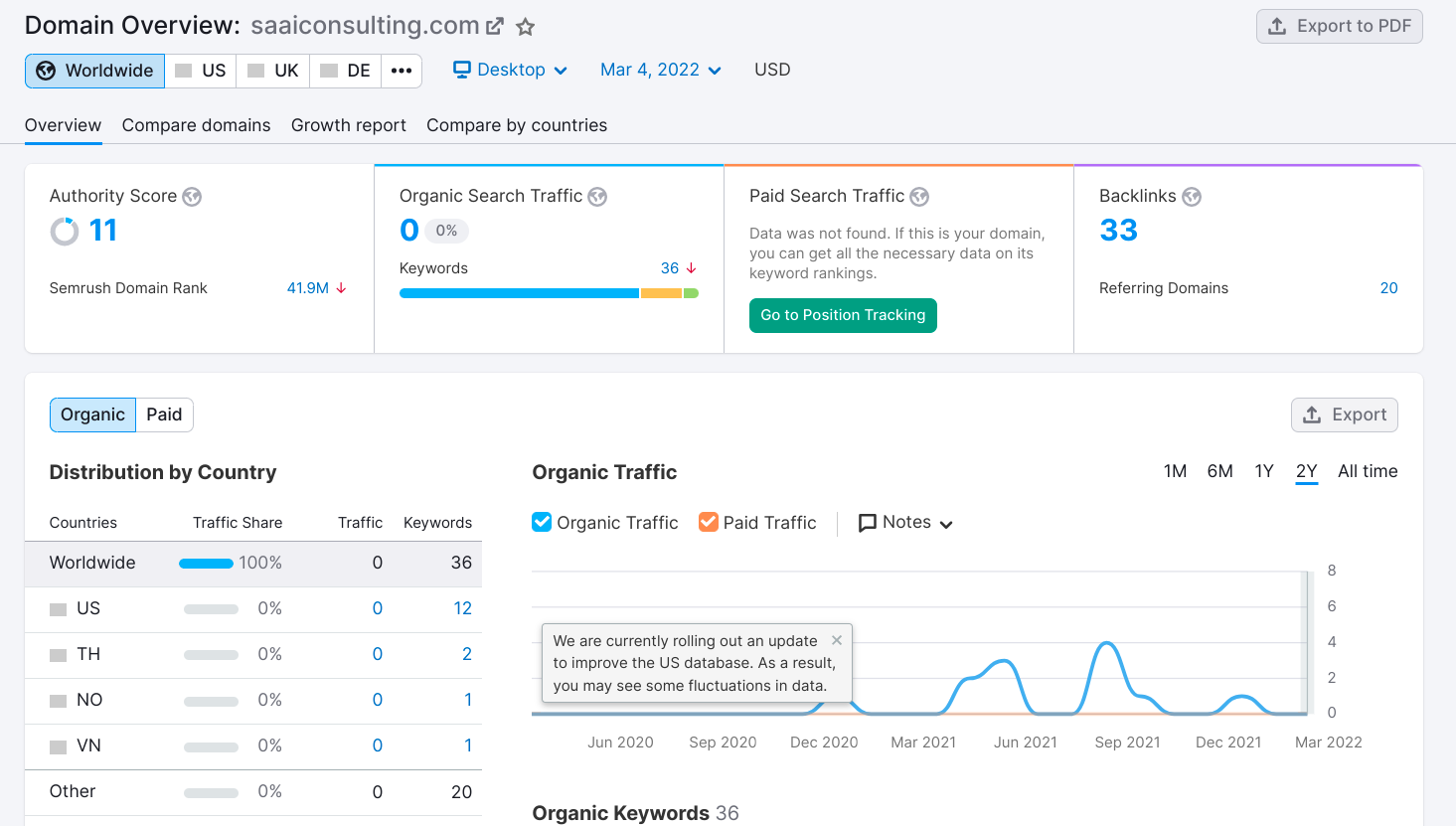 What Can I Do To Increase My Domain Authority?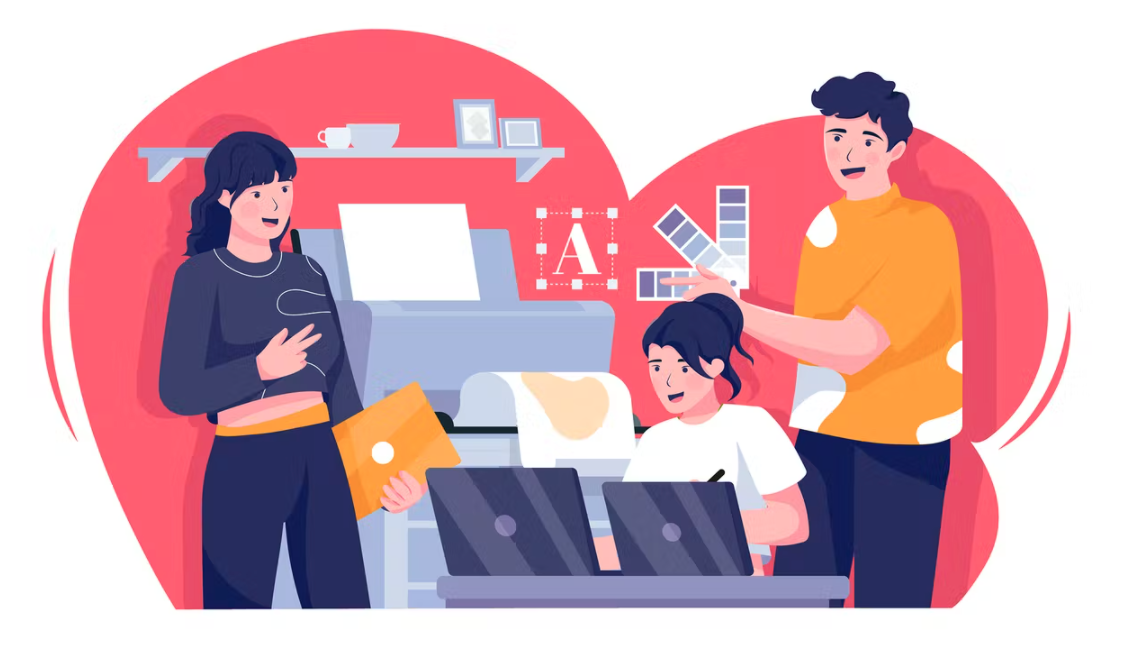 Increase Your Website Speed
How fast your website loads will determine whether or not Google will rank it. To improve your website speed, we recommend using a tool like GTmetrix.
By simply searching for your domain, you get immediate, actionable feedback on how to get your website to load faster: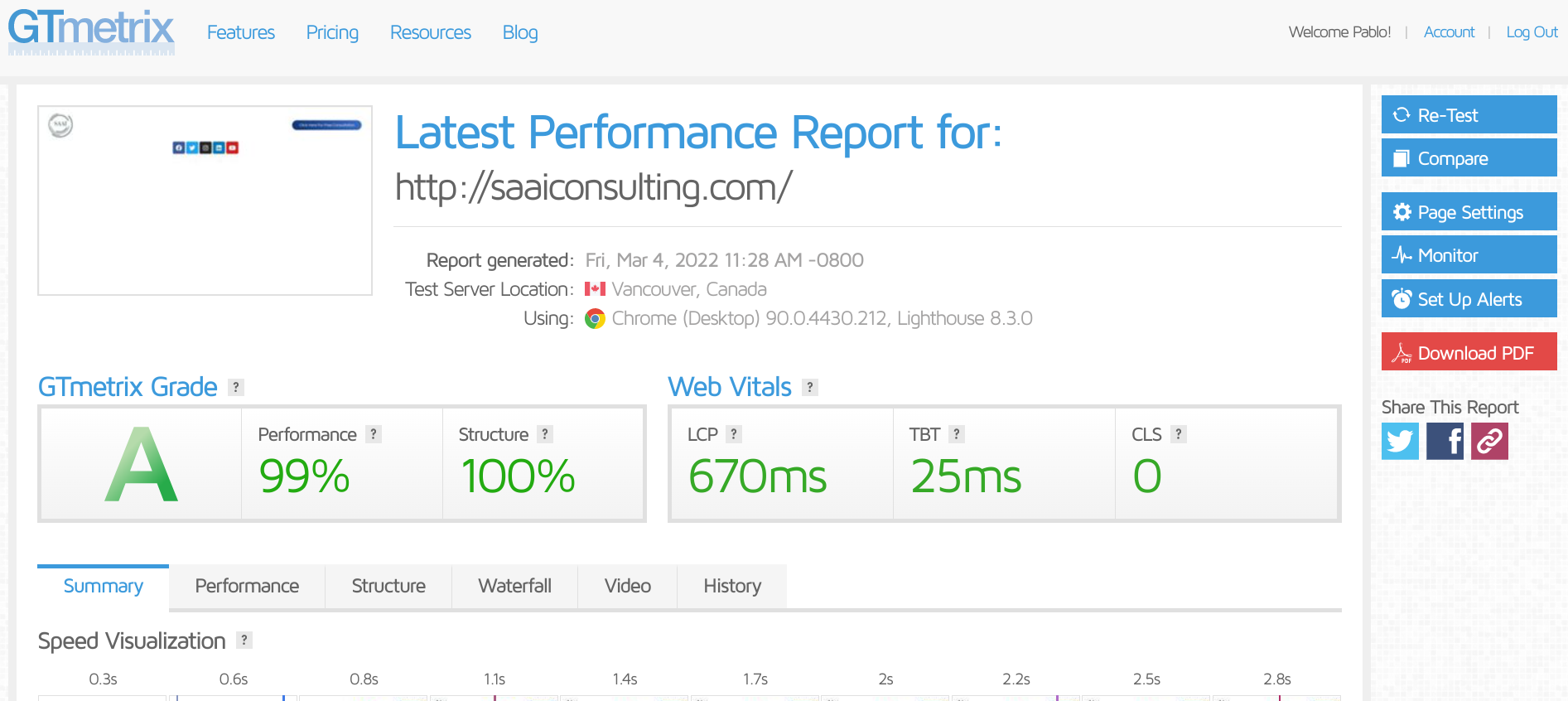 The closer to A you get your speed, the better. Each of the tabs shown in the screenshot above provides specific details on your website that can be worked on to get to A.
Add High-Quality Backlinks To Every Page Of Your Website
Backlinks are like the resume Google looks at when crawling the internet before showing the answer to whoever is searching on page 1 of search results.
The more high-quality backlinks you can add to your website, the better.
What is a High-Quality Backlink?
A High-quality backlink is a backlink that originates on one website and comes back to your website.
Remember the DA scores we mentioned earlier? Any website with a DA of 20 or more can be considered high quality.
For more information on backlinks, you can look at some of our other posts on the subject.
4-Increase The Number Of Featured Snippets Linking Back To Your Website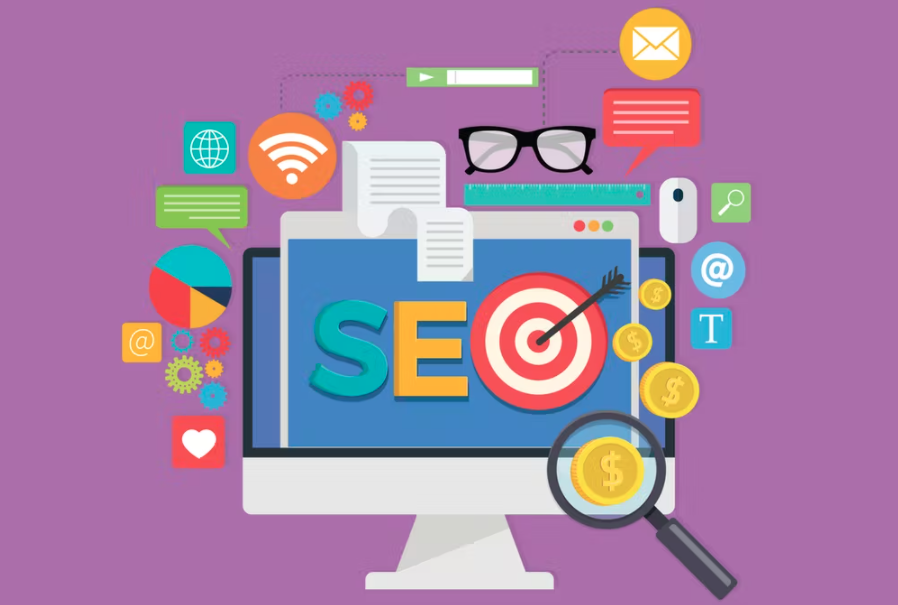 Featured Snippets are small box images that appear at the top of organic search results in Google.
Commonly these snippets answer a question being asked in one image or provide visual backup to the answer of the question being asked, like this: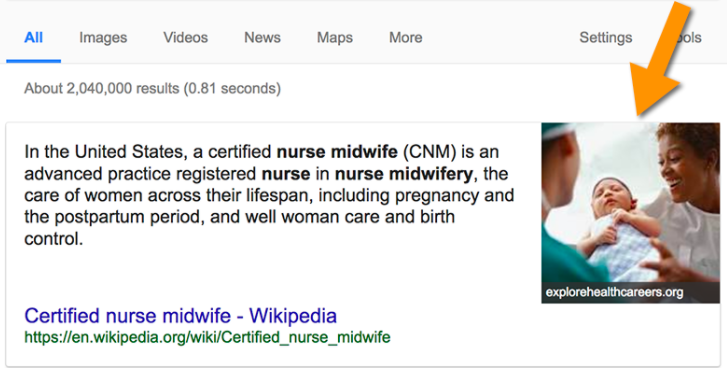 What Can I Do To Get Featured Snippets On Page 1 Of Google Search?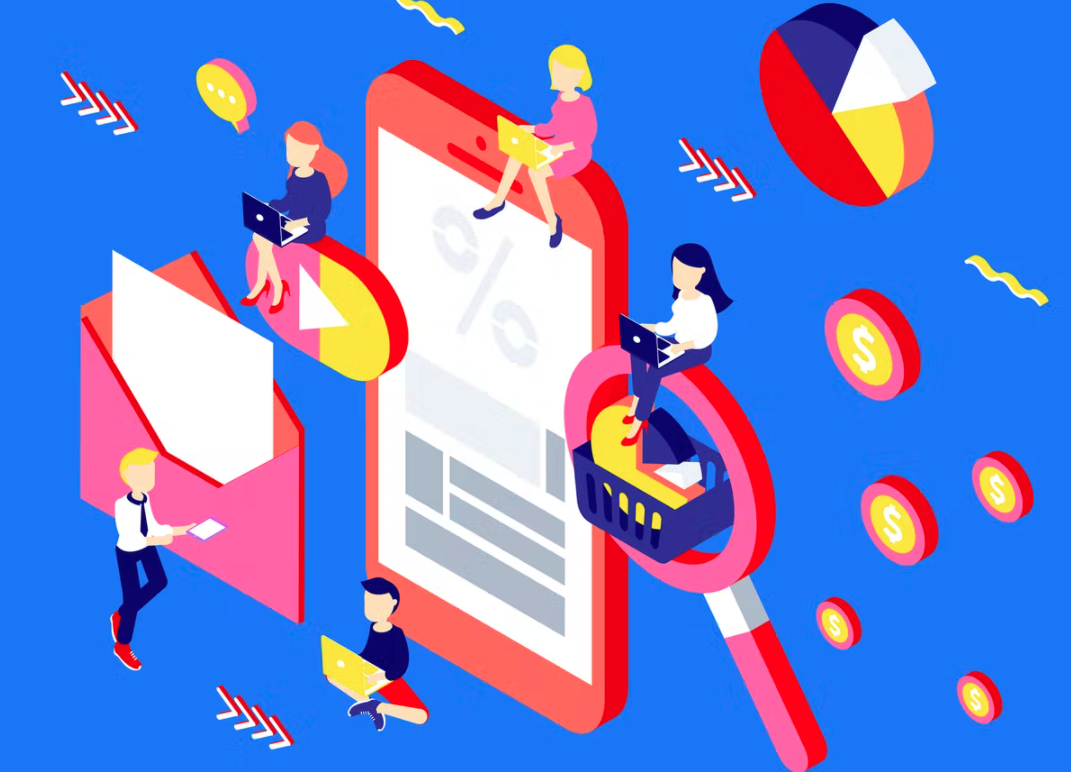 Take A Look At SERPs That Already Show A Featured Snippet
SERPs or Search Results Pages are the first place you need to look to gather the information required for your snippet ranking attempt.
Search for any random long-tail keywords like "The best workout equipment":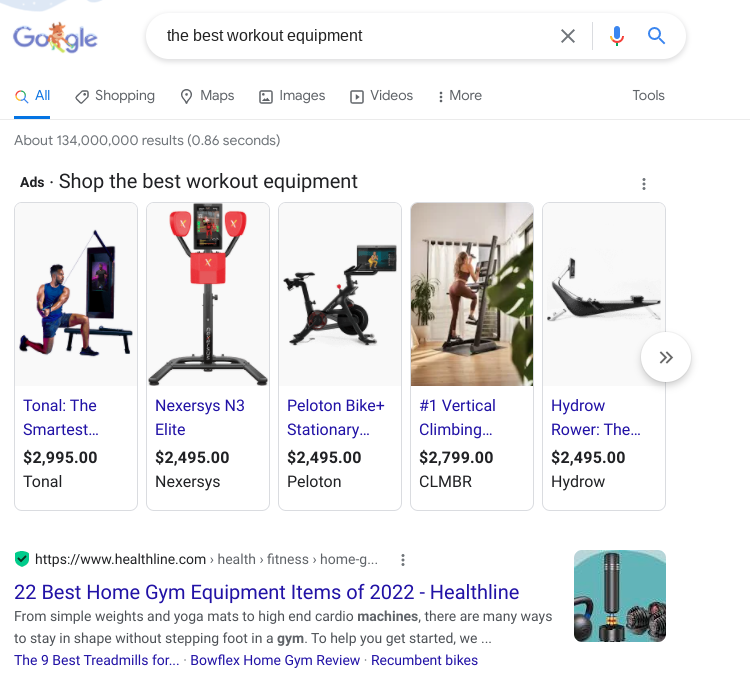 Then, it would help if you optimized whatever content you want as the snippet on your website so Google can use it for page 1 results.
An example using the screenshot above will be if you add, within the content of one of your blog posts, a 40-60 word definition that can directly tie into the above, such as the definition of a full-body workout.
The key is to make a word-for-word definition; remember that. For more tips on how to rank for featured snippets, you can check out this handy guide at Backlinko.com.
Thank you so much for checking out our latest blog post!
Before you go, here's a bit about us at SAAI:
WITH SEO-Your website will allow you to pay your rent/bills/employees. It's that simple.
Ever walked into the mall and had NO choice BUT to go through a random store first? Well, Search Engine Optimization will make YOUR business that store people HAVE to walk through.
SEO will place your business on page 1 of Google search, so your product is seen FIRST.
WITHOUT SEO-Your website will falter and fail.
It's that simple. Imagine your store is located in the BACK of the mall where it's too far to walk, so NO ONE ever goes there.
If patrons do not come through your doors, your business will falter and fail… you will not pay rent.. affairs in order… headstone shopping. You get the idea.
WITH a helpful page, DESIGN- Your online presence will make people want to stay.LOOK around! Ever been to a store where everything was so easy to get to, you NEVER got lost and knew precisely how to get everywhere? That's what an effective, SALES-oriented well-designed website will do for your business. Our Brooklyn SEO agency can make a difference.
WITHOUT an effective page DESIGN-Your website will look like a war zone. People will know they are IN a store but have no idea WHAT is going on, WHERE they should go, or HOW to buy IF they find what they're looking for.
People will leave your website almost immediately; you won't get the sale, you will not pay rent.. affairs in order… headstone shopping. You get the idea.
We looked around the net and made sure WE are doing what others are not:
1-You; you get a response to all inquiries within 24 hours.
2-You, receive constant support, so all questions are answered. 
3-You are ONLY 1 of 2 to 3 ideal clients at a time that we take on to ensure we give you our undivided attention.
We feel it is more essential to provide QUALITY service than to meet some insane "100 client quota."
4-The above rule allows your deadlines to be completed without issue, ensuring the quality of service and guaranteeing that you will stay with us for the long run.
5-To avoid any issues or misunderstandings, we only take on clients that we know we will be able to help.
Please email or give us a call and Let's chat! 
You can also continue learning about web design and SEO for your website by reading some of our other blog posts below.