How to improve your online marketing on Long Island(In 2022)
Improving your online marketing when you are located on Long Island is essential.
Getting that highly prized organic traffic is difficult without a well-designed SEO strategy. Your internet marketing does not have to be difficult, and your business can certainly reach the next level by using the right online marketing strategies.
A Long Island SEO company and SEO experts can save you time in your digital marketing.
If you've ever tried to navigate the SEO minefield, you probably understand how using SEO can be daunting.
What you may not realize, however, is that SEO also has several other benefits in addition to increasing your website traffic. In this post, we'll discuss those benefits in greater detail.
SEO or search engine optimization Increases Organic Search Traffic
Now that internet access has made web content accessible to the masses, we can conduct concrete research on what is preferred between pay-per-click or organic search.
According to SparkToro, in June 2019, paid results provided by search engines only accounted for 4.42% of search engine result clicks or search engine rankings.
On the other hand, clicks from organic searches accounted for over ten times as much at 45.25%.
Based on over 40 million browser searches, the results clearly show that organic search results bring more traffic to your website.
Relying solely on PPC or pay-per-click advertising as your primary source of visitors is robbing you of your site's true potential. It is also worth mentioning that PPC costs a lot more money over the long run, and without proper expertise, according to Ahrefs.com, it can dry up your wallet very fast.
Instead, rethink your strategy and start to incorporate solid SEO principles. It's never too late to begin, and a Long Island advertising agency like SAAI Consulting can help make it happen.
SEO Builds Credibility
Legitimate SEO is far more effective than black hat tactics(which can often be illegal) and doesn't end in Google penalizing your site. A legitimate digital marketing company will stay away from black hat tactics.
Search engine optimization builds your domain authority naturally. It tells Google and its cronies that your site is a credible source of information. SEO is effective digital marketing at its finest.
It's a simple equation—prove your value, and you earn more traffic.
How search engines establish credibility is a matter of debate. They don't like to publish their playbook for fear of web admins cheating.
With experience, however, it's easy to determine the primary ranking factors:
–Building backlink profiles from high domain authority sites
–Optimize elements such as layout and types of content
–Positive visitor behavior
Like any other brand-building exercise, getting these factors right takes time, but they are necessary for an effective digital marketing strategy.
Hiring a Long Island marketing agency like SAAI Consulting can make the process smoother and more effective. Your Long Island business deserves it.
Once you've earned a good domain authority, your efforts become much more rewarding. Your entire website will be a beacon to amazing customers who want to find you.
It's a long-term investment, but where your site's concerned, it's one of the best you'll make.  
SEO Creates a Better User Experience
Ensuring your visitors have an optimal user experience is a big piece of the puzzle.
It's easy for Google to interpret what factors contribute to a better user experience. 
Search engines look for those elements and reward sites that provide an optimal experience.  
Some of the elements include:
–Good navigation structure
–No broken links(learn to fix them here); this can be looked at as a "background process."
–Updated content
–Mistake-free work
SEO Improves Your Engagement and Conversions
If you rely on foot traffic, ranking highly in local searches is imperative.
SEO has now become a critical element in the success of small and medium businesses. Just look at these statistics provided by Bizjournal.com for proof.
SEO allows small businesses to compete with larger national companies more effectively.
The SAAI consulting SEO pros based in Long Island have been taking advantage of this trick for a while now.
They may focus on Long Island SEO(search engine optimization) as a whole or a specific district within it.
They improve the link between the district and business by adding local listings, citations, and content.
The pros optimize the business's Google My Business page, Knowledge Graph, and social media pages to improve results.
They also emphasize building reviews through their GMB pages and other sites such as Yelp.
SEO Utilizes the Buying Cycle
These days, clients research brands and products online. Their quest for additional information is an opportunity for companies to prove their worth. Hiring a digital marketing company will show you ways to prove your worth online.
In fact, according to a 2021 post by qualtrics.com, a staggering 97% of all customers search for products online.  
SEO tactics help put your pages in front of potential clients at the right time.
Users looking for answers that your product or service might solve could see your content marketing pages. Once your pages are visited, a core digital marketing strategy has taken place, and SEO can make this happen.
Clients searching for your product could see your FAQ page. People researching prices will also see your product pages.
The point is that you optimize each page for a specific point in the buying cycle.
It's too soon, for example, to talk to clients about prices when they've just started their research.
Instead, you must first propose the idea that your type of product is the right solution. Providing a solution is an essential product marketing strategy but is still worth mentioning.
From there, you can lead potential clients closer to making a buying decision each step of the way and see your digital marketing efforts produce accurate results.
SEO Helps Understanding How the Internet Works
The web is many things, but boring is not one of them—it's a dynamic environment that evolves continuously.
By staying updated with search engine optimization, you track what makes a great website.
You'll understand the behaviors of your clients and competitors better.
You'll learn what content they like and which tactics work and don't. That knowledge puts you in a better position to provide them with solutions and tweak your site.
SEO Is Relatively Cheap
Have you purchased a billboard advertisement lately? What about a spot on the radio? And let's not even mention social media campaigns. Even PPC advertising is getting pricey. SEO is far less expensive, and the benefits last a lot longer. SEO makes your digital marketing efforts more worthwhile in the long run.
As a Long Island marketing tactic, properly optimized content is a one-off expense that provides a long-term payoff. A good piece of content can bring in traffic many years after you first create it.
The benefits are cumulative—the more you invest in SEO tactics, the better your organic traffic.
Organic traffic can bring in visitors that will read other content. As the traffic to the new article builds, it brings in more visitors.
It's a cycle that continues with every piece of unique content you put out there. Eventually, you have a host of pages that attract visitors.
You'll get more eyes on your website, and the domain authority will also improve. A good SEO strategy is a win, any way you look at it.
SEO Has Changed Advertising
SEO often takes a knock because it's difficult to measure its impact. Someone may visit a blog post today and never think about your product again.
The same post might also inspire someone to research your products more thoroughly.
You won't see immediate sales from either visitor, but the content is impacted.
Another issue that businesses may have is the lack of immediate traffic. It can make a website a year to gain traction, even when you're doing everything correctly.
Once the site gets better recognition, changes still take a few months to affect traffic.
That's one of the reasons that many businesses opt for PPC advertising instead.
What the management team for those businesses must ask themselves, however, is if they're satisfied with receiving crumbs of traffic.
Paid advertising has its place, but organic search results produce more clicks in the long run. Take a look at his blog post from terakeet.com to see some statistics. 
Using an intelligent combination of the two is the most effective long-term strategy. As the business starts to see an uptake in organic traffic, it may reduce its overspending spending accordingly.
Focusing your Long Island SEO strategy for The Future
When it comes to the best marketing strategies, online marketing, and traffic to your website, hiring SEO companies is the best way to go, not only for the reasons mentioned above but also because by hiring professionals, the content marketing part of your beautiful site will be almost guaranteed to increase your Google rankings.
Link popularity and how it works
Link popularity or quality link building is one of the many things facilitated by hiring a top long island advertising agency.
It means that a specific page on your website is connected to a different page on another, much more powerful website than yours.
The more links are connecting from and to your site, the higher your link popularity.
Imagine, for a moment, if one of your products has a link that comes straight from a top manufacturing or product company.
This tells both Google and whoever is on your website that whoever built the link took out of their time to make sure the information is top-notch quality. Every search engine loves this kind of marketing strategy.
The long island SEO services offered by SAAI Consulting automatically include link building into their packages, as link building is an integral part of good SEO.
SEO and Social Media Marketing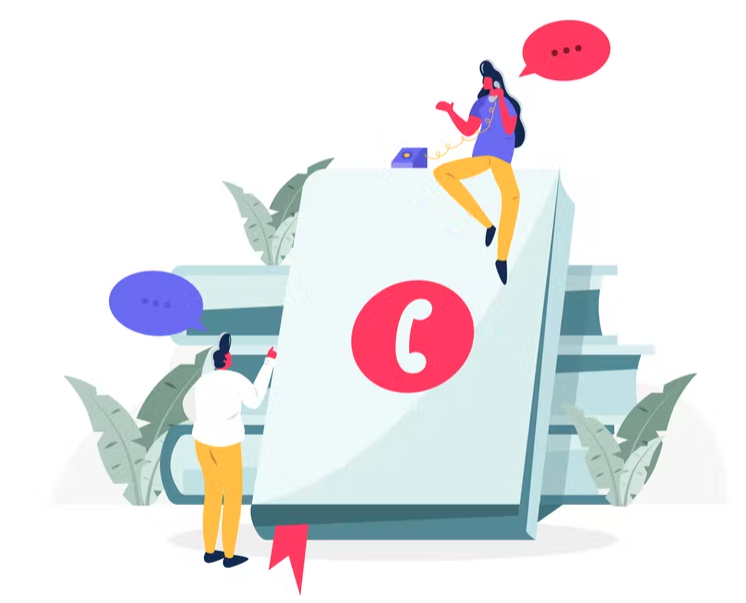 Social media marketing is not a direct ranking factor when it comes to SEO, but it can certainly be taken into account by Google when sending visitors to your site.
According to Oberlo.com, there are almost 4 billion daily users of social media: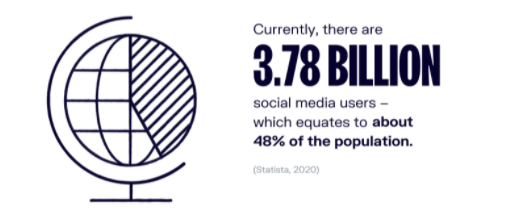 With numbers like the above, digital marketing agencies have to exist and evolve to provide or offer more with their marketing strategy packages.
Imagine you create a great Youtube video on how to do something specific regarding one of your services.
That Youtube video then gets 35000 likes and 2300 comments.
You then share this video on your website through a link and ensure your Youtube account is part of your social media icons.
Google is now seeing this heavy Youtube traffic coming to your site, and BOOM, you got yourself another chance of ranking higher on Google for the topic you discussed in your Youtube video.
Social media marketing done organically can be tricky as it takes a lot of time to build an audience of followers who will see and like your posts every time you go online. The possibilities are endless when you do it right, though:
At SAAI consulting, we don't offer social media marketing in our packages. Still, we certainly can a technical audit and ensure all your social media accounts correctly link to your website and do Copywrite and design so that everyone that lands on your website because of your social media presence stays o your website.
Discuss Your Long Island SEO internet marketing and digital marketing Needs Today
Building a fantastic website is the first step toward digital dominance. The rest requires achieving maximum visibility in front of your target market. Every search engine will always prefer things like page speed and website maintenance.
Without a solid SEO plan in place, the investment in your site goes to waste. The return on investment can be the difference between day and night.
By building a solid base of organic traffic, your site becomes one of your most potent lead-generating tools. A marketing strategy that never fails.
It's 24/7 working for you for a fraction of the cost of an employee. Doesn't your greatest marketing asset deserve the best support possible?
Thank you so much for checking out our latest blog post!
Before you go, here's a bit about us at SAAI:
WITH a helpful page, DESIGN- Your online presence will make people want to stay.LOOK around! Have you ever been to a store where everything was so easy to get to, you NEVER got lost and knew precisely how to get everywhere? That's what an effective, SALES-oriented well-designed website will do for your business. Our Brooklyn SEO agency can make a difference.
WITHOUT an effective page DESIGN-Your website will look like a war zone. People will know they are IN a store but have no idea WHAT is going on, WHERE they should go, or HOW to buy IF they find what they're looking for.
People will leave your website almost immediately, you; you; you won't get the sale, you will not pay rent.. affairs in order… headstone shopping. You get the idea.
WITH SEO-Your website will allow you to pay your rent/bills/employees. It's that simple.
Ever walked into the mall and had NO choice BUT to go through a random store first? Well, SEO will make YOUR business that store people HAVE to walk through.
SEO will place your business on page 1 of Google, so your product is seen FIRST.
WITHOUT SEO-Your website will falter and fail.
It's that simple. Imagine your store is located in the BACK of the mall where it's too far to walk, so NO ONE ever goes there.
If patrons do not come through your doors, your business will falter and fail… you will not pay rent.. affairs in order… headstone shopping. You get the idea.
We looked around the net and made sure WE are doing what others are not:
1-We respond to all inquiries within 24 hours.
2-We go through precise details on our contracts to ensure all information is clearly understood before moving forward.
3-We ONLY take on about 2 to 3 clients simultaneously to ensure we give you our undivided attention.
We feel it is more critical to provide QUALITY service than to meet some insane "100 client quota."
4-The above rule allows us to meet deadlines without issue, ensuring the quality of service and guaranteeing that you will stay with us for the long run.
5-To avoid any issues or misunderstandings, we only take on clients that we know we will be able to help.
If issues prevent us from providing you with the best service, we will simply tell you before any paperwork is signed.
Shoot us an email or give us a call and Let's chat! 
You can also continue learning about web design and SEO for your website by reading some of our other blog posts below.