Top 8 Things You Must Do For Google To Rank Your Site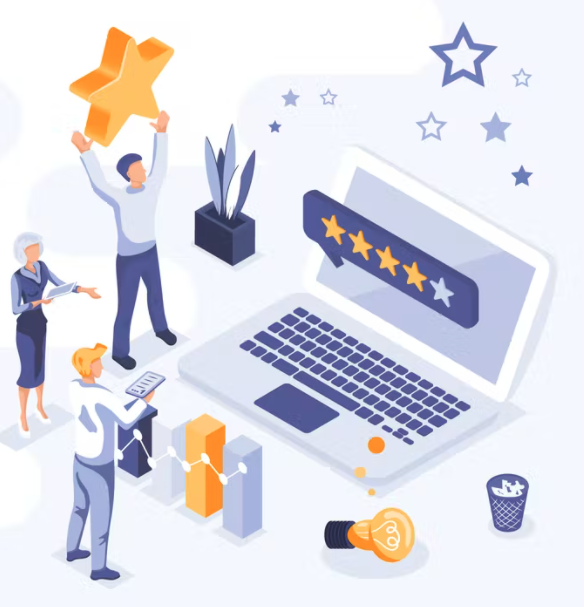 It's 2022! And many website business owners are probably wondering how they can improve their Google rankings in this beautiful new year.
Covid is happening, th it, the uncertainty of good search engine results. If you follow the following eight r rules, you will be guaranteed google ranking factors will be in your favor.
1-Content is still KING, # 1 in Google ranking factors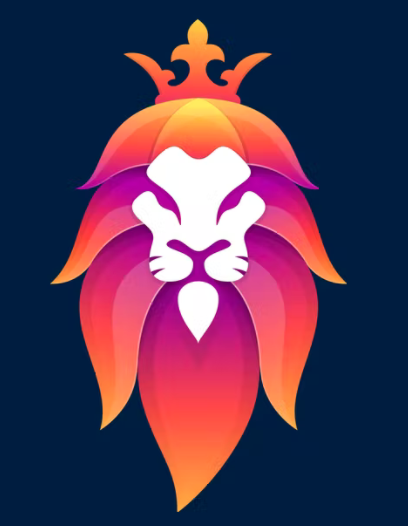 Google still considers quality content on your website to be the most foundational factor in sending you, visitors. If your blog content does not provide value, your content marketing efforts will not see your website ranking; it's as simple as that.
The ranking is defined by your website's position in search engine results. To improve your Google rankings, you need to get closer to page 1, as more visitors will be coming to your website daily.
What should I keep in mind when creating search engine quality content?
When creating any piece of content, keep these three rules in mind; they will help you hit the mark every time while at the same time establishing the ranking reputation Google loves. As Google ranking factors go, these are critical.
1-Be informative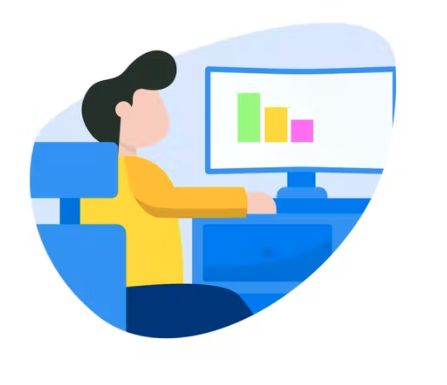 Once you choose the topic you will speak about, ensure you cover that topic in length.
This means you should have information broken down or divided into components.
Example:
Topic– Sweaters
Subtopics– Sweater types, sweater patterns, best price for sweaters, most comfortable size for sweaters, etc.
When in doubt, you can always check the topic outline that Wikipedia follows. Try to do at least 3 to 4 subtopics per important topic, and you should be fine.
2-Be interesting

In Google language, this means writing about something people will find interesting.
In this case, we are speaking of your specific niche; if your client base is composed of fashion models, don't make your writing about accounting principles and car repair.
One strategy I use for my writing(web design and SEO niche) is to look at the latest news from reputable websites, then provide the answers that can come up when someone reads that news.
3-Be relevant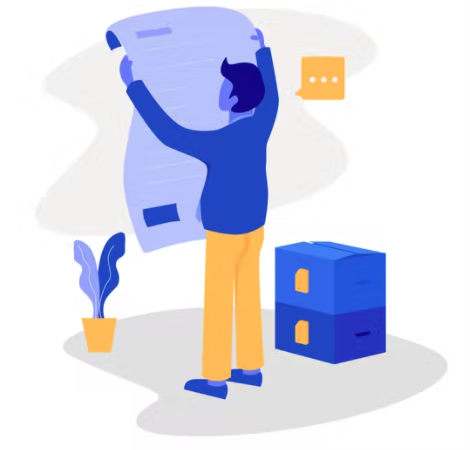 This means making sure your information is as updated as possible. If you are speaking about a topic, ensure what you are saying about that topic is updated as of at least the same year you are talking about it.
An example would be if you write an article about Windows 95, but it's the year 2022. Content marketing, by definition,n deals with the most current information.
2-If your website is not user-friendly, your Google ranking will tank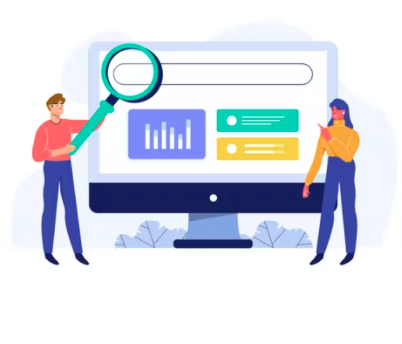 By User friendly, I mean web core vitals such as page or site speed, TTFB, general maintenance, and everything happening behind your website design that lets google know visitors to your site will have a pleasant experience.
What can I do to improve my web core vitals?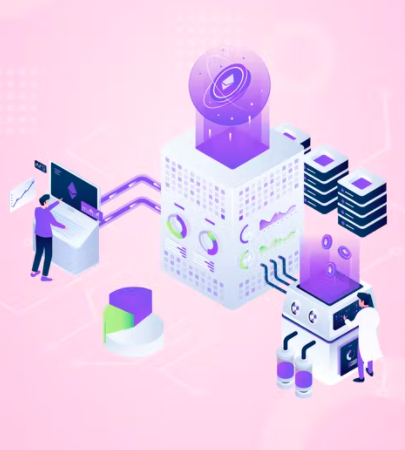 Here at SAAI Consulting, one of the things we do is take our time to take a look at the "backstage" areas of your website to ensure everything is running smoothly.
A-Work the images on your site so they are as Google-friendly as possible.
Use GT Metrix to pin down exactly which images on which pages of your website take a long time to load when someone clicks on your URL. The goal is to improve overall site speed.
Once you know which images are taking a long time to load, please make the necessary changes by replacing the image or compressing it so that your TTFB or Time To First Byte improves.
B-Make sure your server is as running as efficiently as possible.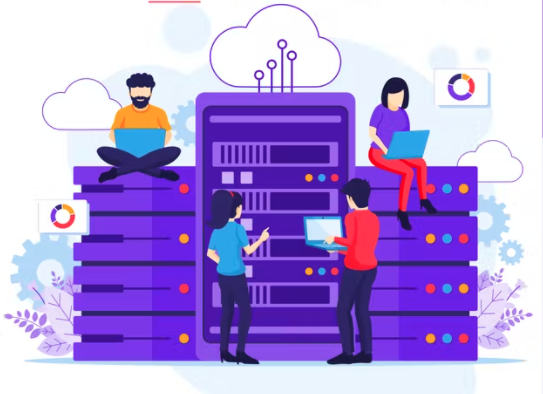 The first thing to do is ensure you have a website host that you can depend on and works fast.
Here is a list of website hosts you can use.
Use a CDN or content delivery network as part of your website framework to ensure your servers have the backup required for fast performance.
Here is a list of the best CDNs.
C-Reduce Javascript execution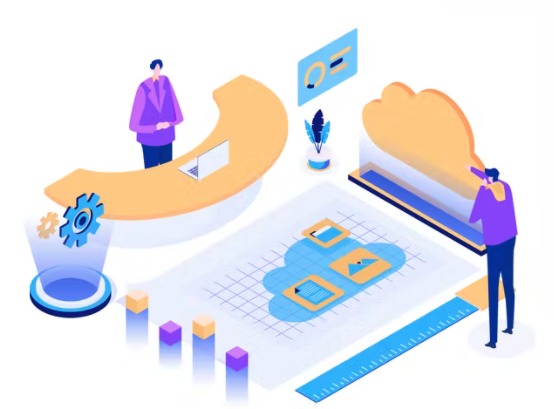 Javascript files within your website can be a blessing and a curse. They are needed for the website to exist, but unless they are regularly minified, combined, and deferred, they can slow performance and create a maintenance hassle.
The great news is that there are plugins that do all of the above for you!
Here is a list of plug-ins you can use to "Set and Forget" your Javascript file maintenance.
3-Make sure your website is mobile-friendly!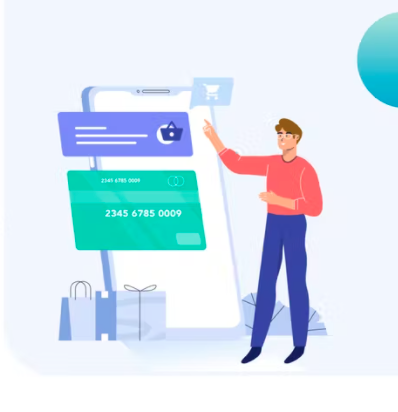 As of 2022, everyone has a cell phone. Not only does everyone have a cell phone, but they spend an average of 5.4 hours on it daily.
With stats like that, it would not be brilliant to ensure your website is optimized for mobile searches. This means everyone who lands on your website through a mobile search should experience a smooth experience every time.
How do I make my website mobile-friendly?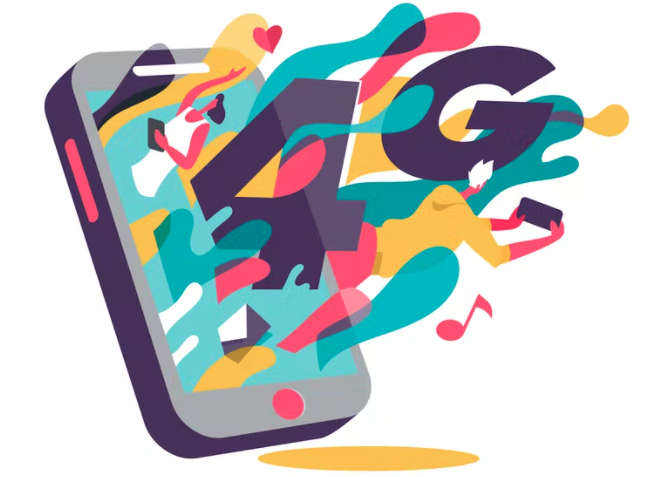 A-Make sure your website template and theme are mobile responsive
Websites can be made in 2 ways; you can code them to exist from scratch or use a template/theme to put them together.
I will assume you are the latter and are using a theme or template.
Look at this list of WordPress themes you can use to ensure you get 100% responsive rates between your website theme and mobile search.
Are you using Wix instead? Take a look at this list.
Ok, one more! Adobe Dreamweaver website owners can go here for a list of mobile-friendly themes.
B-Light images, Light CSS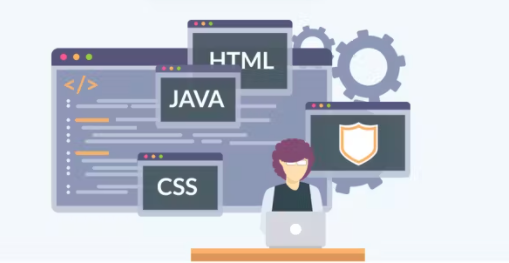 The denser the image, the more load time. The longer the load, the less time a visitor will spend on your site.
We mentioned the term TTFB before, which is part of making images lighter.
To lighten the CSS used on your images, make use of the bright filter that comes standard with most website creation software.
What I mean from the above iso is choose a filter value more prominent than 0(complete black) but lower than 100(default color from image)
For the non-CSS images, use the results from GT Metrix and work on the pictures till you get higher than 90% result. Go here in GT Metrix to know precisely where to make changes: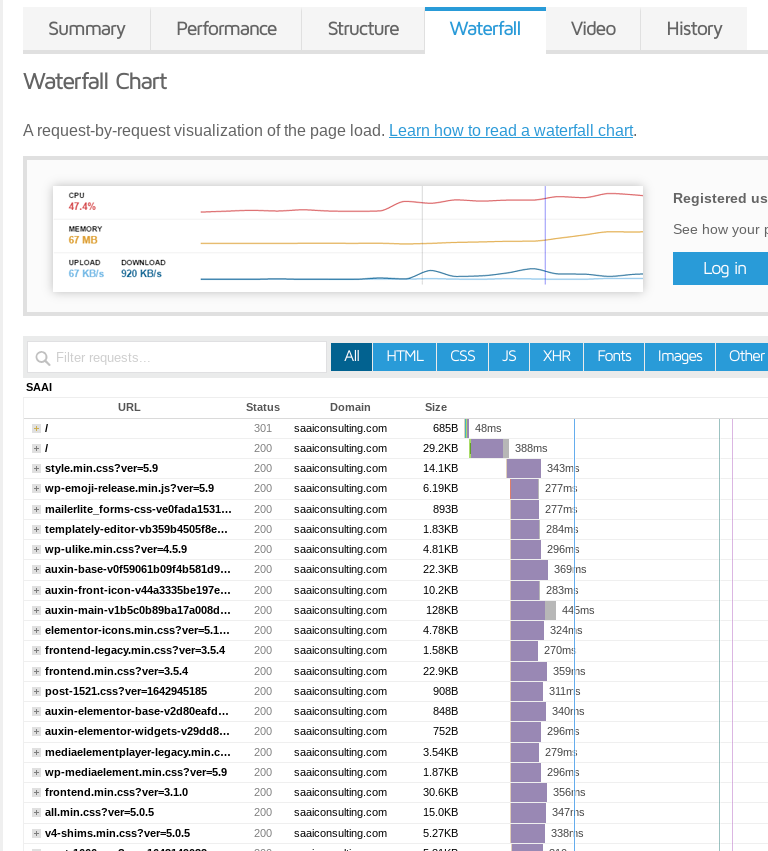 C-Summarize your content
This means you can be more direct on the mobile version of your website.
Instead of lots of reading, make the mobile version of your website more direct. This means CTA(call to action), like sign-up popups, can take front and center stage immediately.
Make sure all information on the mobile version of your site is only the essential information you want your visitors to see. The less time it takes them to see all you want them to see on their phones, the better.
4-Your Title tags have to be on point!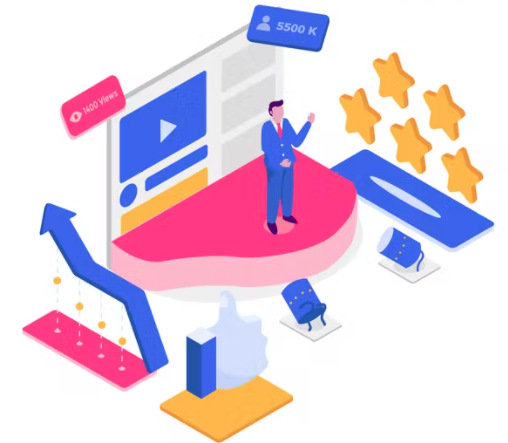 Title tags tell Google what every page of your website is about.
This entire web page is about ranking your site on Google, so if Google spiders were to crawl it, they would immediately know what the page is roughly based on the title.
How do I improve my title tags?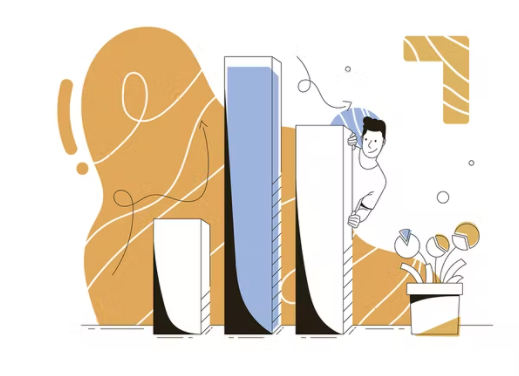 A-Pay attention to where your title tag appears
Just like real estate, the location of a title tag is paramount for Google to take notice of all the content of the page where the label is used.
The best place to put a title tag is within the head section of a page.
B-Relevant keywords go first.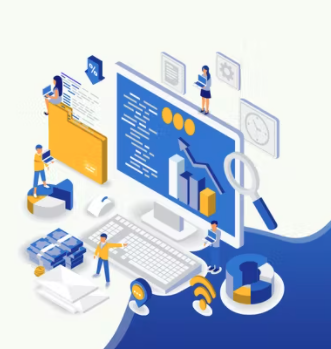 The first thing Google scans for is keyword match. You compete with everyone else on the internet, so make sure the answer to the question you are providing appears first in the title tag.
Examples: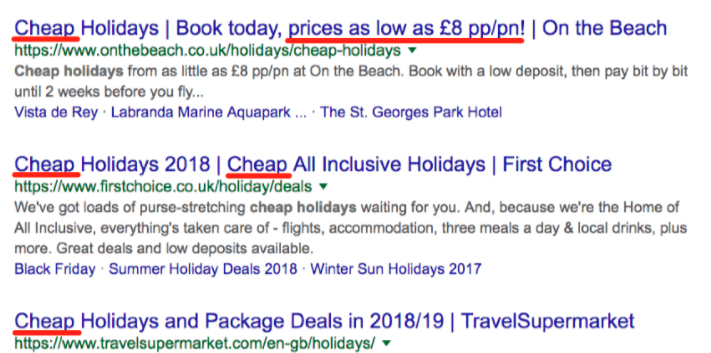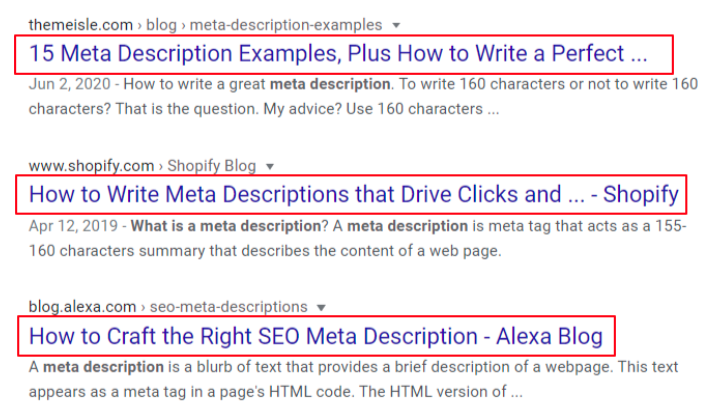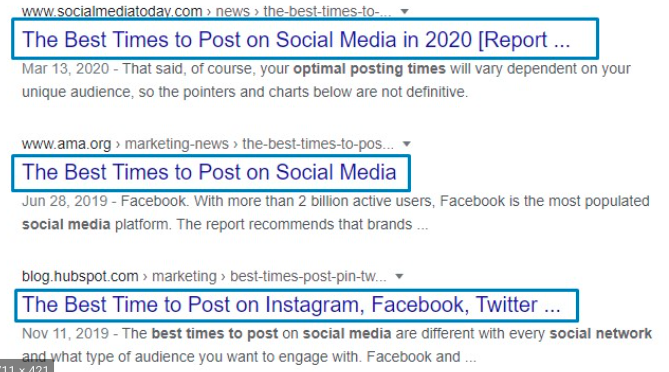 C-How long your title tag is very important.
Title tags should always be between 50 to 60 characters. Shorter than that, and Google does not know what you're trying to solve; more extended than that, Google will not think you are specific enough about what you are solving.
5-Links! without these, no one will know who you are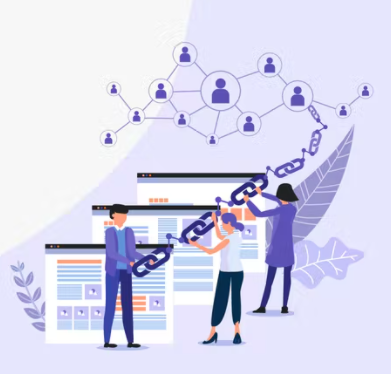 Links are clickable words or items that take you from one web page to another. Let's look into these a bit more.
Why are links important?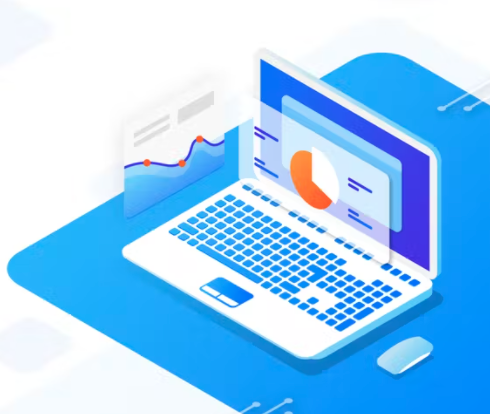 Links let Google know that the information within your website flows cohesively, and it also lets Google know what other websites with a higher ranking than yours think of your website. The order links the better to improve your position and obtain a higher ranking.
What are the different types of links?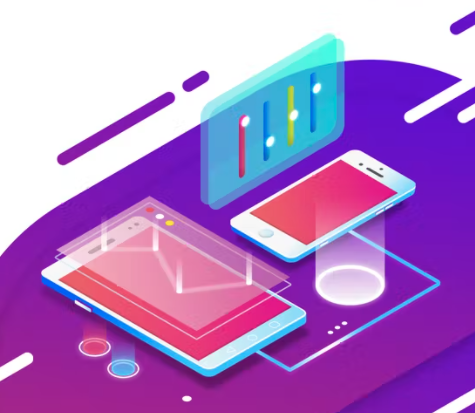 A-Internal Links
Internal links are the links within your website that connect one page to the other. Usually, internal linking can be found within the website's text, highlighted in blue.
If you click on any link within this very post, you will be taken to either different areas of my website, or you will be taken outside of the website to an outside source. This is the essence of internal linking.
When it comes to internal links, keep these things in mind:
Link within your website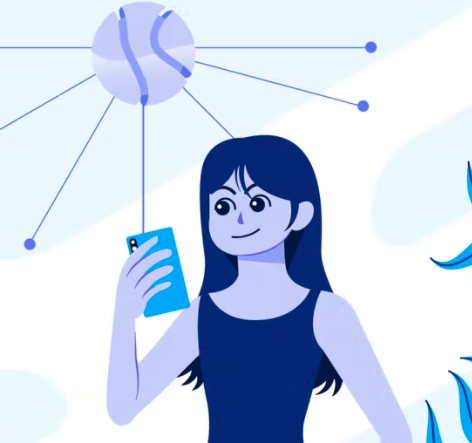 This one is important as Google will judge how well your website operates for search ranking determination based on how and when internal links are used within your website. The more links, the better.
Keep a natural flow to your internal links.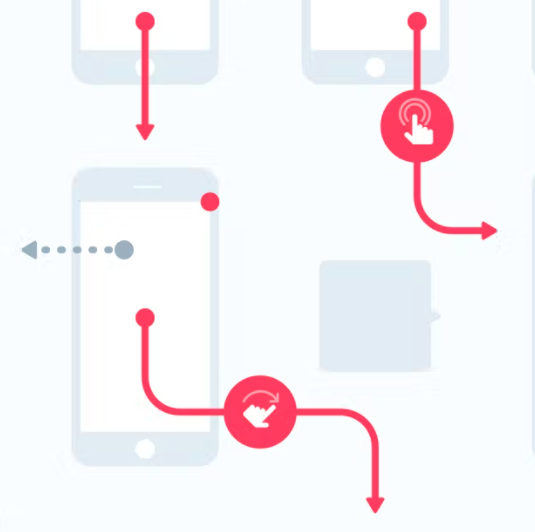 If you are writing blog posts about SEO, you can link to other areas of your website that provide further information about SEO. For example, if you click here, it will take you to a page on my website that answers all questions about SEO. Remember to check for broken internal links and fix them.
B-External Links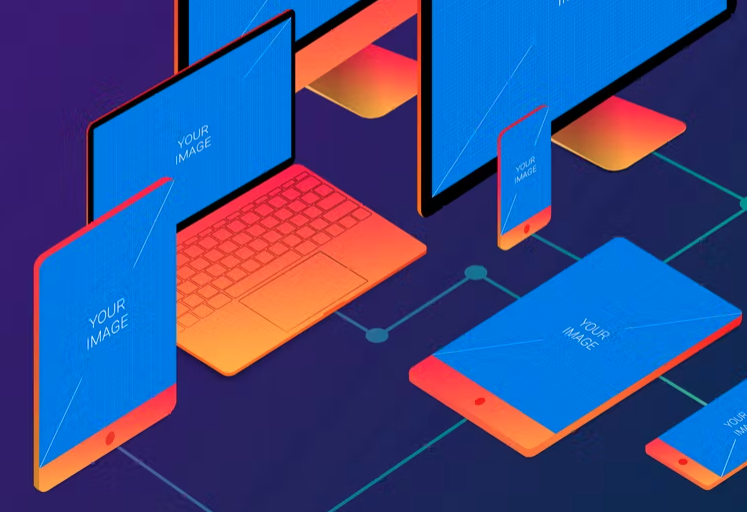 External links are all links coming into your website from another website. The more domain authority the referring website has that links back to you, the better you will rank. Remember to check for broken external links and fix them.
When it comes to external links, keep these things in mind:
Make sure you are linking from reputable websites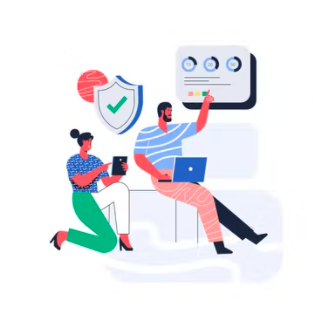 As mentioned above, the higher the domain authority, the better. Also, ensure that the external links you are using flow with the information. So if you are writing a blog post on SEO, any external links you get to that page should be from a reputable SEO site.
Watch out for broken, invalid links.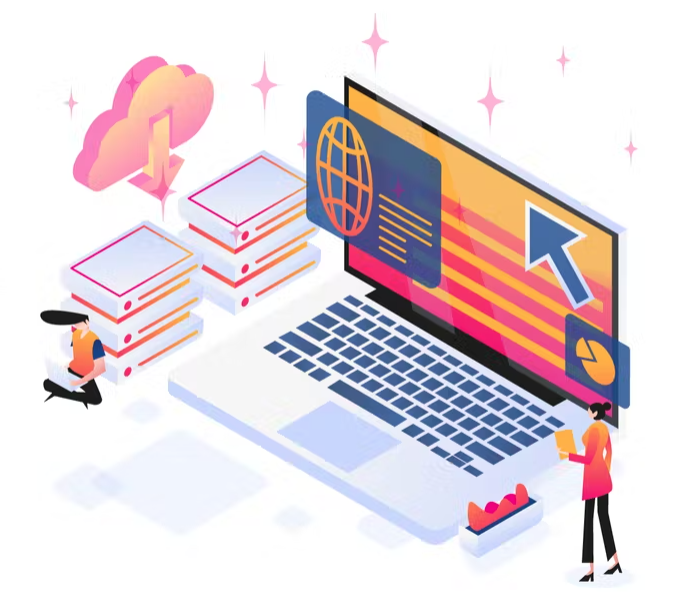 Because the link is coming from outside your website, there is a chance the connection can break and become invalid.
Luckily some tools automatically tell you if a link has broken within your website.
Here is a list of primarily free tools you can install on your website that will give you immediately (within 24 hours) if a link is broken and needs to be replaced.
Broken can be fixed quickly enough since the tools above will direct you to exactly where the link is located; all you need to do is replace the URL for it or delete it completely.
6-User intent first, everything else second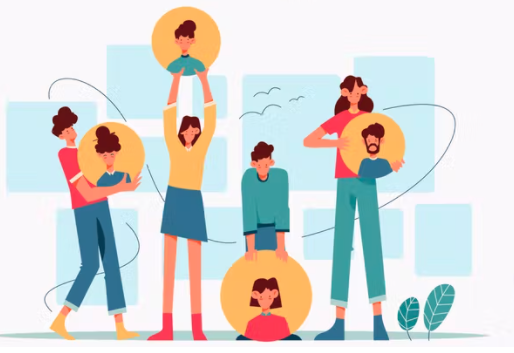 User intent has become THE determining factor in great SEO techniques. User intent is defined as the reason people on Google do search queries.
How do I know if I am targeting intent on my website?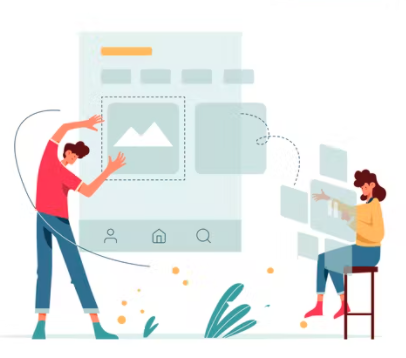 A-Understand why people are searching, THEN optimize
If you need to know where the nearest gas station is, you would search "where is the nearest gas station" in Google, so finding a gas station would be your intent.
You can follow the above example for any keyword you would like to rank for:
Keywords-Finding a gas station
Intent-Gas station locations
B-Use SERPs to your advantage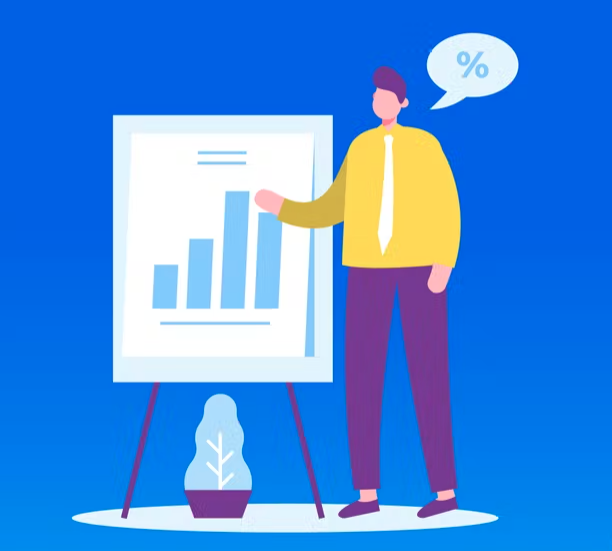 SERPs stands for Search Engine Results Page. The strategy would involve doing a simple search in google using intent as your motive, then analyzing the first page results to determine both the content(such as blog content) and formatting that you will use to rank for that keyword.
If you can answer the user's question effectively and informatively, you have done your job with search intent.
7-And then there was Geolocation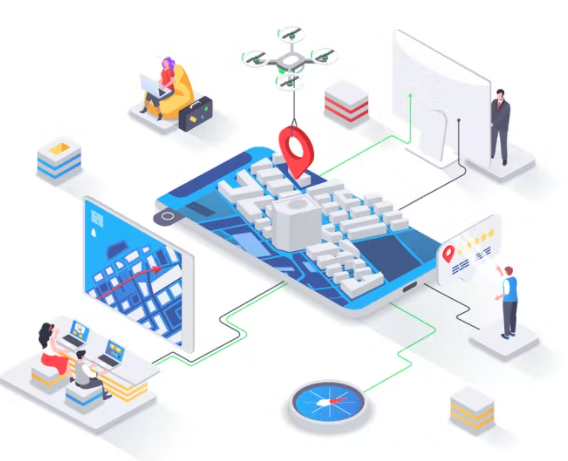 I remember the only way to get somewhere was using an actual physical map.
Now we have the addition of Geolocation to almost every place type of Google search. Mobile devices have gone from brick devices to.. more updated brick mobile devices.
Restaurants? Google will show you a map, dry cleaning? Google will show you a map, a clown store? Well, you get the point.
How can I use Geolocation to my advantage?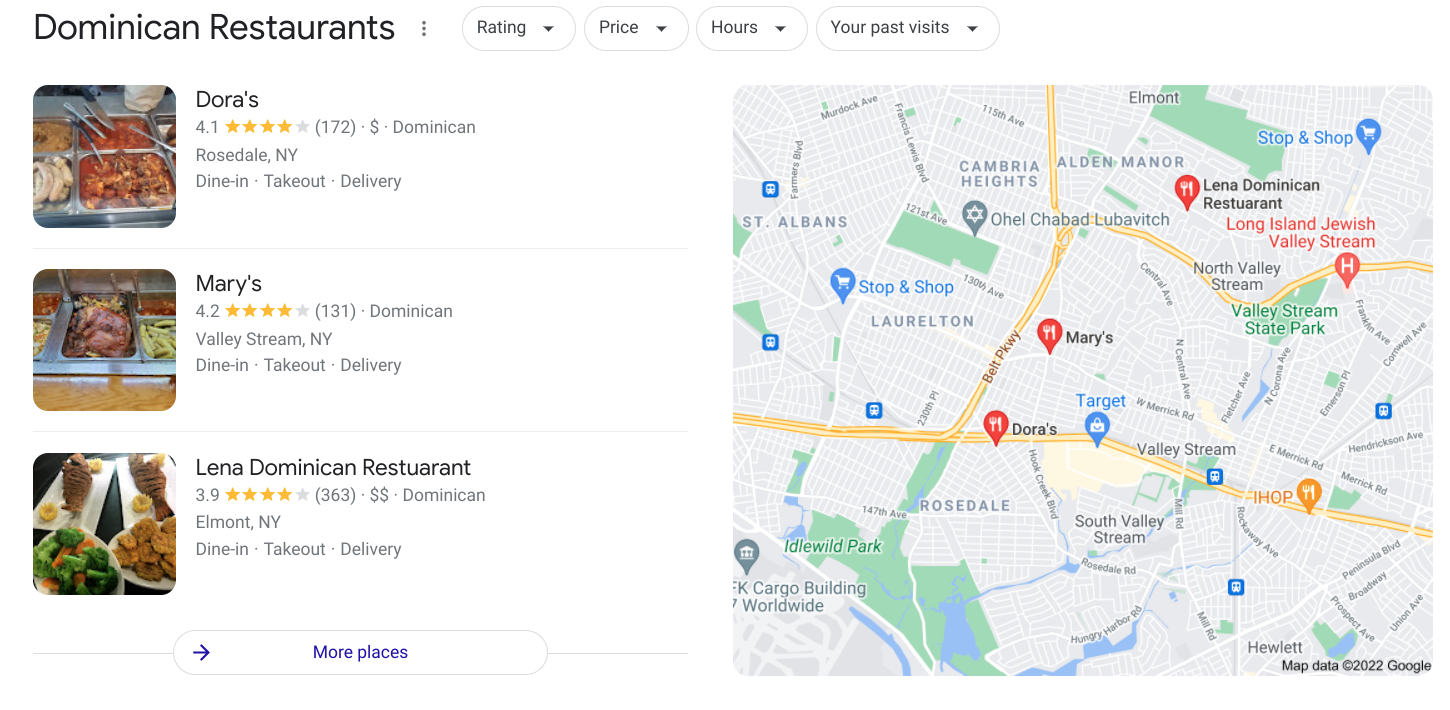 A-Set up Google maps for your website.
First, you need a physical address where you conduct business.
Once you have that, go here for instructions on how to set up your site. Here at SAAI consulting, we can set this up for you and make your site displays a beautiful location map as part of our website design package.
B-Add your website to location-based services online.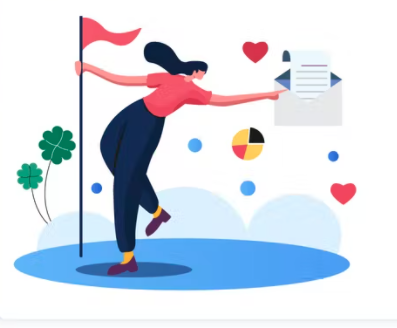 Once you set up Google maps, head to Yelp and add your business details and location there. Do the same with every review-based location website you can think of. Google will notice.
Here are some options to get you started:
For setting up your business with Yelp, click here.
For setting up your business with Facebook, click here.
For setting up your business with Google my business, click here.
8-Your Domain authority, or how popular kids see you on Google
Domain Authority is the search ranking score Google gives every website on the internet. Every website constantly has a 0 to 100 DA(Domain authority) score.
The higher your score, the more visitors Google will send your way. The great thing is that you don't need to be on page 1 of a Google search to have a great domain authority score; IF you have an excellent score, your chances of being on page 1 of search results are much higher.
How can I improve my domain authority score?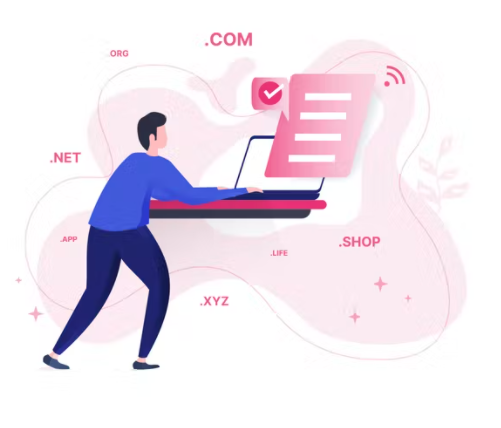 A-First find out what your score is.
To determine your domain authority score, you can use semrush.com, ahrefs.com, or websiteseochecker.com. Once you find out your score:
B-Second, add high-quality backlinks to your website.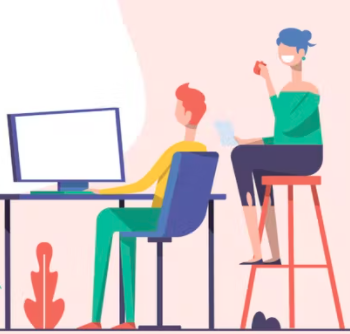 Remember when we spoke about backlinks on this post? Well, let's expand on that a bit:
Low-quality backlinks
These links come back to your website from other websites with a 0 to 10 DA score.
High-quality backlinks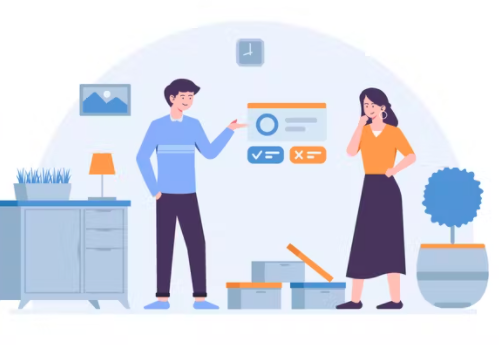 These links come back to your site from other websites with a 20 and above DA score.
C-Do everything else mentioned in this post.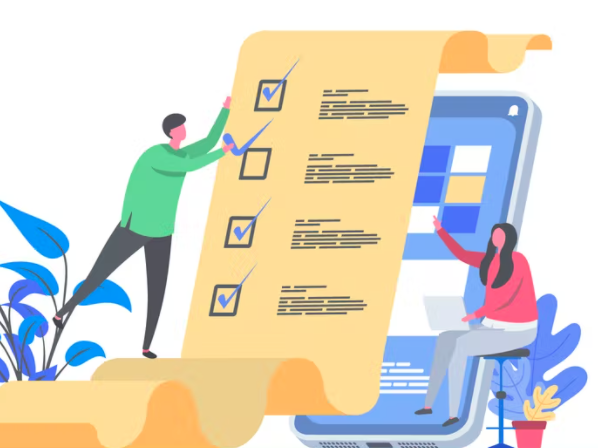 From creating killer content to adding internal links to improving site speed. Do all steps I mentioned in this post, then be patient; without a doubt, your DA score will improve over time.
Thank you so much for checking out our latest blog post!
Before you go, here's a bit about us at SAAI:
WITH SEO-Your website will allow you to pay your rent/bills/employees. It's that simple.
Ever walked into the mall and had NO choice BUT to go through a random store first? Well, SEO will make YOUR business that store people HAVE to walk through.
SEO will place your business on page 1 of Google, so your product is seen FIRST.
WITHOUT SEO-Your website will falter and fail.
It's that simple. Imagine your store is located in the BACK of the mall where it's too far to walk, so NO ONE ever goes there.
If patrons do not come through your doors, your business will falter and fail… you will not pay rent.. affairs in order… headstone shopping. You get the idea.
WITH a helpful page, DESIGN- Your online presence will make people want to stay.LOOK around! Ever been to a store where everything was so easy to get to, you NEVER got lost and knew precisely how to get everywhere? What will a functional SALES-oriented well-designed website do for your business? Our Brooklyn SEO agency can make a difference.
WITHOUT an effective page DESIGN-Your website will look like a war zone. People will know they are IN a store but have no idea WHAT is going on, WHERE they should go, or HOW to buy IF they find what they're looking for.
People will leave your website almost immediately; you won't get the sale, you will not pay rent.. affairs in order… headstone shopping. You get the idea.
We looked around the net and made sure WE are doing what others are not:
1-We respond to all inquiries within 24 hours.
2-We provide constant support, so all questions are answered. 
3-We ONLY take on about 2 to 3 ideal clients to ensure we give you our undivided attention.
We feel it is more critical to provide QUALITY service than to meet some insane "100 client quota."
4-The above rule allows us to meet deadlines without issue, ensuring the quality of service and guaranteeing that you will stay with us for the long run.
5-To avoid any issues or misunderstandings, we only take on clients that we know we will be able to help.
If issues prevent us from providing you with the best service, we will tell you before any paperwork is signed.
Please shoot an email or give us a call and Let's chat! 
You can also continue learning about web design and SEO for your website by reading some of our other blog posts below.