Construction SEO: Top 5 Must Do's
In this post, let's take a look at 5 things that must be done in order to dominate in construction SEO. 
1-Have a general understanding of SEO(Search engine optimization)
SEO or Search engine optimization is the act of adding content to your website in order for it to rank better with Google searches. 
SEO is divided into On-page SEO, Off-Page SEO, and Page Speed. 
On-Page SEO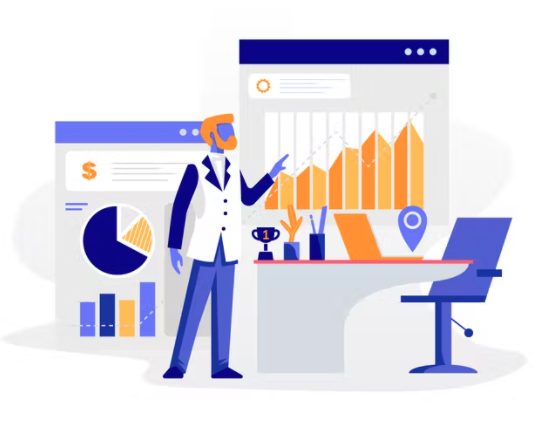 On-Page SEO is everything you add to the pages of your website in order to provide value for those visiting. 
On Page SEO is vital as it will let Google know what your pages are about and if they effectively answer the questions people ask when searching for something on Google.
For example, if someone searches for "best constructions tools to build a deck" and you happen to have a page specifically detailing what those tools are then guess what, there is a good chance your website will come up on Google:
The above is a perfect example of On-Page SEO. 
For constructions related to Page SEO, you want your website to provide detailed step-by-step instructions. 
Given the fact that construction is a hands-on task, the more detail you can provide the better. 
On page Title Tags for Construction On-Page SEO
Title tags are the first thing that Google scans when going through your content. 
It allows Google to know what the content will be about. 
An example of a title tag would be "7 Must-Have Tools to Build a Deck" as shown here:
Internal Linking for Construction Websites
Internal linking is any link on your website that when clicked on, takes you from the page you are in to a different pages within the website. 
Internal linking is important as it will show your visitors there is more to your website than the one page they are on. 
When doing internal links, make sure they links are relevant to the content it is placed on. 
For example, if your page is instructing the reader on how to determine the best type of screwdriver to use for door handles, you can add an internal link that takes them to a separate page showing the top 10 screwdrivers based on size. 
Off Page SEO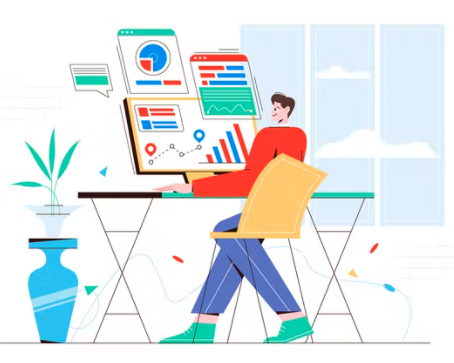 Off-Page SEO is anything you do in order for other websites to direct links back to your website. 
Off-Page SEO is a vital part of getting your website to obtain a high authority score. 
A common way to do the above is to find, reach out and publish your content on other websites with the understanding that the content will direct back to your website. 
This is known as a backlink.
How many backlinks do you need? as many as you can get. 
Make sure the backlinks are high quality so that Google relates you to good websites instead of bad ones. 
Here are 3 construction websites that you can reach out to for backlinks:
External Linking for Construction Websites
External links are the opposite of internal links, so whenever this type of link is clicked on your site, it takes the visitor to a page outside of your website. 
A perfect example of an external link can be seen directly above. When the words "External links" is clicked, it takes you to the Google search "what is an external link"
When doing external links for your construction content, make sure that you are directing the visitor to high-quality websites. 
For example, if you are speaking of the best home improvement stores on your website content, linking to the Home Depot website would be the best SEO practice. 
A high-quality website is defined as any website that has been assigned a high domain authority number according to Google ranking standards. 
Authority numbers for all websites on the internet go from 1 to 100, and the higher the number the better.
Home Depot, for example, has an impressive 78 DA(Domain Authority) score:
In essence, you want your site to reach the highest DA possible. 
Here at SAAI Consulting, we specialize in content marketing that can get your website to the above levels. Take a look at more details HERE. 
Page Speed
Page Speed is how fast your website loads when someone is directed to it from a Google search. 
In order to know and improve the page speed of your site, you can go to a speed measuring website like GtMetrix.com
Page speed is measured by GTmetrix in letters ranging from A to F. The closer to A you can get your website, the faster it is. Here is our website speed as an example:
We can do the same for your website, simply click HERE and get in touch with us.
2-Laser In On Your Target Audience
Knowing your target audience is essential when it comes to Construction SEO. 
You would not provide the same type of content to an architect that you would a stay-at-home mom.
Google also now prioritizes search intent rather than just unlimited words on a page. 
Local SEO/Local Keywords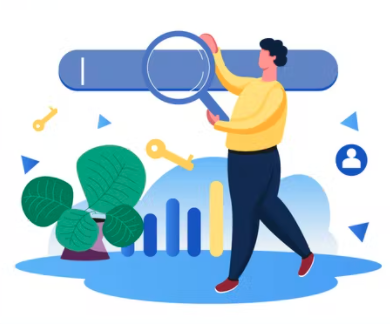 Local SEO can be defined as content added to your website that is specific to a geographical location. 
For example, searching for keywords "Construction SEO" in Google will provide different results than searching for "Construction SEO Brooklyn"
Adding content on your website specifically targeted to your location will increase the chances of ranking better in Google for your location. 
Here is an example of what I mean:
Notice how after searching for "construction SEO Brooklyn" the above 2 companies came up on the first page. 
The above is exactly why you want to add Local SEO keywords to your Construction SEO marketing efforts. 
To know what local SEO keywords would look like simply add your specific city location to the following query:
Construction SEO + name of your city or town
Speaking of Local SEO, the above screenshot is also an example of Google Maps SEO. 
Google Maps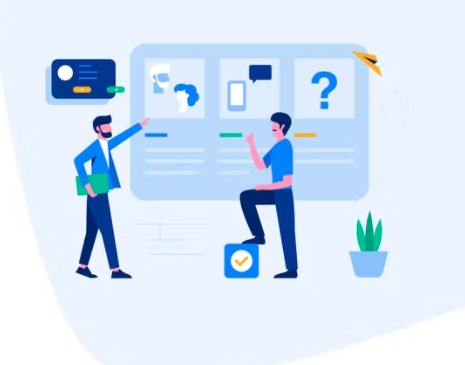 One great way to laser in on your target audience is to use Google Maps. 
To set up your website with Google maps:
-Go HERE, and follow instructions.
As of 2021, 61% of all searches on Google are done via mobile phone which means having Google Maps set up for your website is a must. 
A vital part of a Google Maps strategy is user reviews. The better the reviews the better the chances of a visitor clicking on your link.
Create/join a Facebook group for your specific niche
Facebook groups have become a very valid way of focusing on a target audience. 
Take a look at this Facebook group specifically created for renovation experts:
The number of leads that can be generated can be staggering. 
Once you join, provide value in the form of guidance or information and offer your services directly on your posts. 
What I mean is, if someone asks a question, answer it for them and with enough time doing this you will be known as someone reliable. 
Doing the above will increase your chances of paying/loyal customers. 
3-Have a Solid System For Measuring Metrics
Measuring the progress of your marketing is very important as it saves you a ton of money over the long run.
To spend months on a content marketing strategy to then find out it is not working can be very frustrating. 
Having a good way to measure the above is pivotal. This can be done through the use of tracking software like the one we use here at SAAI.
Semrush is a metrics tracking website that started back in 2008. 
This online service allows you to obtain very important tracking information when it comes to your website:
Domain Authority
Domain Authority is how Google measures the relevance of your website. 
Domain Authority is measured in numbers from 1 to 100, with 100 being the best. 
Organic Search Traffic
Organic Search Traffic is all traffic that comes to your website, sent by Google, that you didn't have to pay for.
Organic traffic is the best way to get your website to not only come up in page 1 of Google, but stay there in the long run. 
Paid Traffic Search 
Paid search traffic is all traffic sent to your website from Google that you had to pay for.
Paid search traffic is good for initial content testing. It provides immediate feedback as far as click-through rates and bounce rates. 
Paid traffic should not be a long-term strategy as it is extremely expensive when compares to organic traffic. 
Backlinks
Backlinks, as mentioned earlier in this post, are links that come from other websites back to your website. 
Backlinks are pivotal to increasing your Domain Authority. You should be adding high-quality backlinks to your website as often as possible. 
Historical Snapchat
Historical Snapchats are important as they show you, at a glance, what is working and what is not. 
It also allows you to plan ahead, knowing based on data how long it will take you to reach a desired DA level. 
There are different levels of access within Semrush depending on how much you are able to pay on a monthly basis but I highly recommend these guys. 
Google Search Console is another great way to measure the metrics for everything related to your website.
Previously called Google Webmaster Tools, this free service provided by Google can show you everything from bounce rate to click-through rates to user experience to mobile usability. 
Google Search Console is a great tool to keep in your arsenal. 
4-Prioritize Strategic Content Creation
We touched on this a bit before but will say again, creating/adding great content will separate your niche construction website from all others. 
You can do this in a number of ways:
Add a Blog To Your Site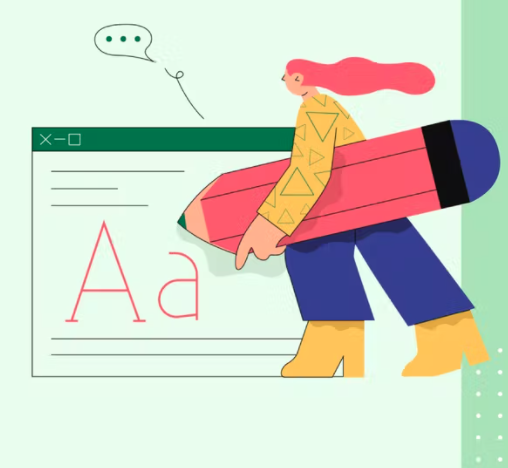 A blog is a web page on your website specifically designed to provide information about a specific topic or word. 
Within the blog, you have blog posts, which can be thought of as articles covering a range of topics that inform/educate the visitor. 
Blogs have become something Google considers more often than not when it comes to rankings. 
The reason for this is that Blogs are regularly updated with new, useful information(your blog should certainly be) and that information can help fulfill Google's mission, to provide relevant answers to all questions. 
Here at SAAI, we offer Blog creation/writing services as part of our content marketing package.
When writing a blog post, remember a few key things:
A-When writing for your blog, aim for intent, not keywords. 
Gone are the days when keywords are the first thing to be considered when creating content. 
Nowadays, when writing new blog posts, the content should focus on solving a problem, answering a question, or providing instructions. 
Writing your content thinking of the above will help your post rank easier in Google. 
For example, the blog post you are reading now is designed to provide an overview and steps on how to improve your Construction SEO. 
B-Add relevant information based on your niche within construction.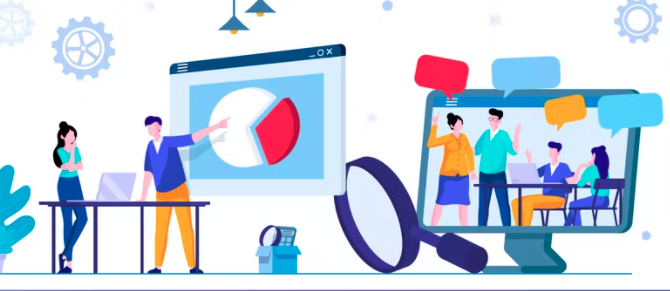 Construction is a very broad area that can be broken down into hundreds of topics. 
By continually adding content to your website that caters to a specific area, you can quickly become known as the subject matter expert for that area.
For example, if your specific service offering is landscaping, make sure you are constantly adding great content regarding landscaping. 
This means, most of your blog posts will one way or another come back to landscaping. 
Here at SAAI Consulting, we specialize in web design and SEO so, reading through any of our blog posts will let you know that is what we do.  
We cover many many topics within web design and SEO and are constantly adding relevant information that will help anyone coming through our site. 
Just take a look at our FAQ page as an example of this. 
5-Hire SAAI Consulting to get your SEO to the next level
WITH an effective page DESIGN-Your online presence will make people not only want to stay but..LOOK around! ever been to a store where everything was so easy to get to, you NEVER got lost and knew exactly how to get everywhere? that's what an effective, SALES-oriented well-designed website will do for your business. Our Brooklyn SEO agency can make a difference.
WITHOUT an effective page DESIGN-Your website will look like a war zone. People will know they are IN a store but have no idea WHAT is going on, WHERE they should go, or HOW to buy IF they find what they're looking for.
People will leave your website almost immediately, you won't get the sale, you will not pay rent.. affairs in order… headstone shopping.. you get the idea.
WITH SEO-Your website will allow you to pay your rent/bills/employees. It's that simple.
Ever walk into the mall and had NO choice BUT to go through a random store first? well, SEO will make YOUR business that store people HAVE to walk through.
SEO will place your business on page 1 of Google so your product is seen FIRST.
WITHOUT SEO-Your website will falter and fail.
It's that simple. Imagine your store is located in the BACK of the mall where it's too far to walk so NO ONE ever goes there.
If patrons do not come through your doors, your business will falter and fail… you will not pay rent.. affairs in order… headstone shopping.. you get the idea.
We looked around the net and made sure WE are doing what others are not:
1-We respond to all inquiries within 24 hours.
2-We go through painstaking details on our contracts to make sure all information is clearly understood before we move forward.
3-We ONLY take on about 2 to 3 ideal clients at a time to ensure we give you our undivided attention.
We feel that it is way more important to provide QUALITY service than to meet some insane "100 client quota"
4-The above rule allows us to meet deadlines without issue, ensuring both quality of service and a guarantee that you will stay with us for the long run.
5-To avoid any issues or misunderstandings, we only take on clients that we KNOW for a fact we will be able to help.
If there are issues that will prevent us from providing you with the best service we will simply tell you before any paperwork is signed.
Shoot us an email or give us a call and Let's chat! 
You can also continue learning about web design and SEO for your website by reading some of our other blog posts below