Backlinks In 2022: Tips and Tricks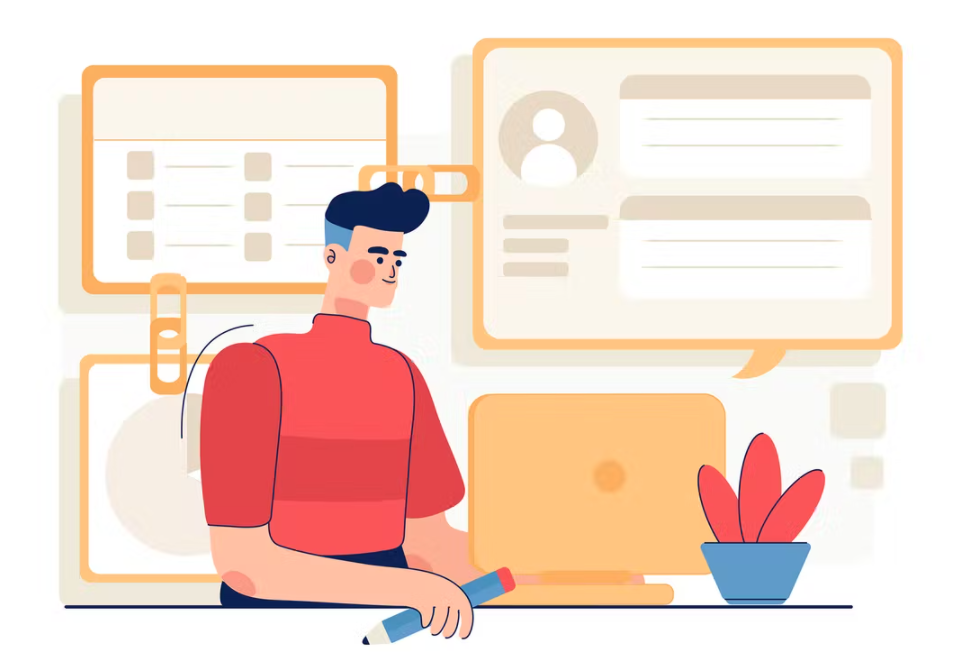 I've been wanting to do a backlink-only blog post for a bit now so I am very excited to finally get it done.
What Is Link Building?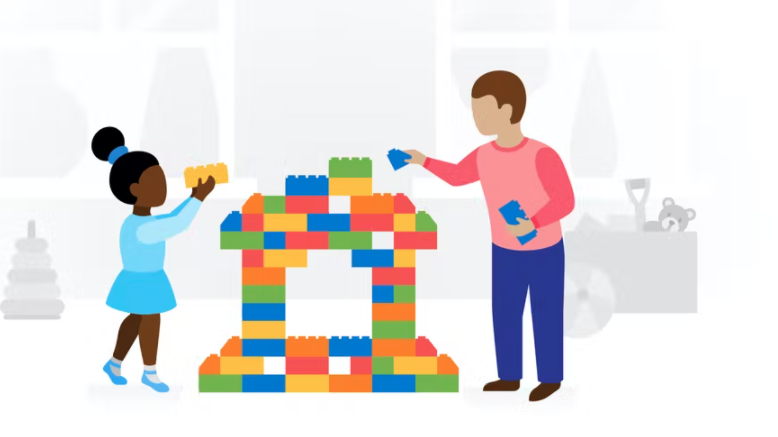 Link Building is the process of connecting your website to other websites that have high domain authority.
Likewise, Link building is also the effort put forth so other websites connect back to your website via links.
Link building has been a tried and true test that Google puts all websites through.
In order to rank on-page search, and in search engines, your website must have a specific amount of backlinks coming back to it.
Another way of looking at it, Google will determine how good your website content is not only by the context itself but, you guessed it, how many websites are linking back to that content.
What Are Good Vs Bad Links?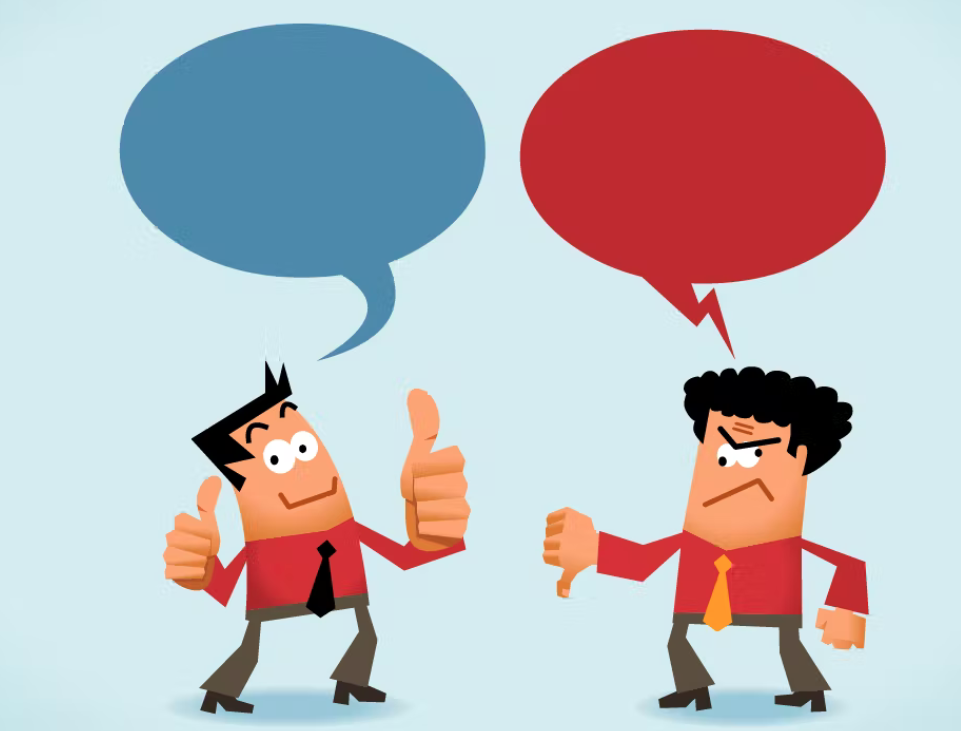 An integral part of understanding what a backlink is, you need to understand the types of backlinks that exist.
Good links are links that come from high-domain websites.
A high domain is a website is 25 or more DA scores in metrics tracking sites like Semrush and Moz.
Bad links or weak links are then, those links from websites that have less than a 20 DA score.
I think it is best to refer to low DA websites as having weak link authority rather than calling them bad.
This is because a website can have great content and still have weak link authority as most likely it is a new website.
How Long Will It Take a New Website To Reach A Higher DA Score?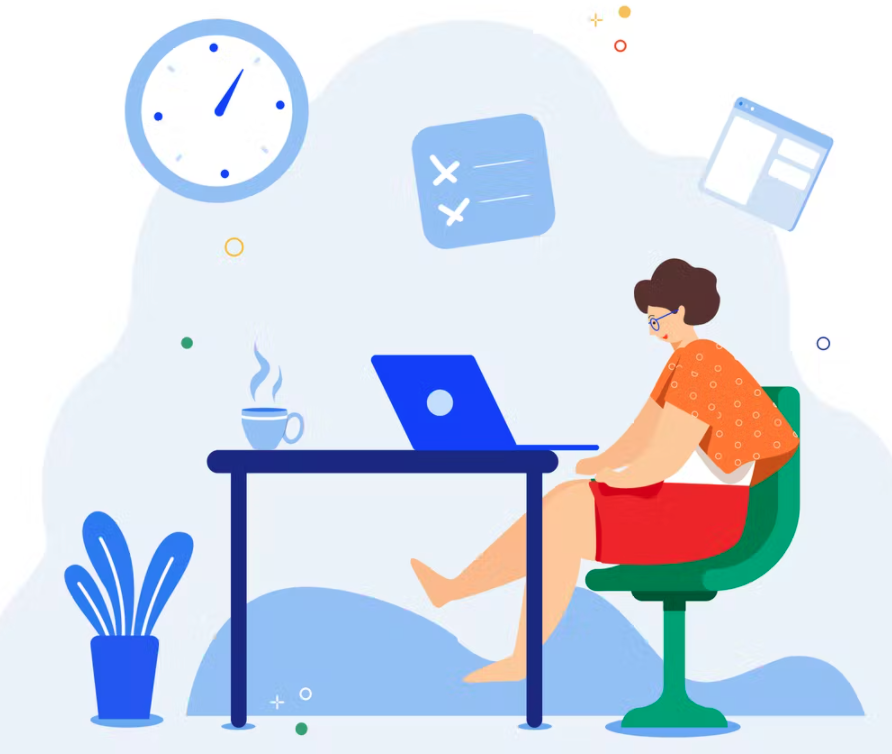 This depends on 3 things:
1- How much time is spent link building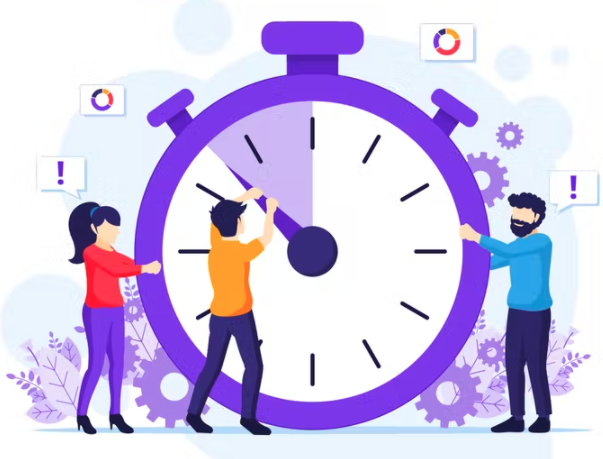 If time is spent every day link building, either by adding content to the site and/or adding backlinks connecting to that content, the website will start ranking in a short amount of time i.e 3 to 6 months.
2- The Number Of High Quality Backlinks Obtained For That Website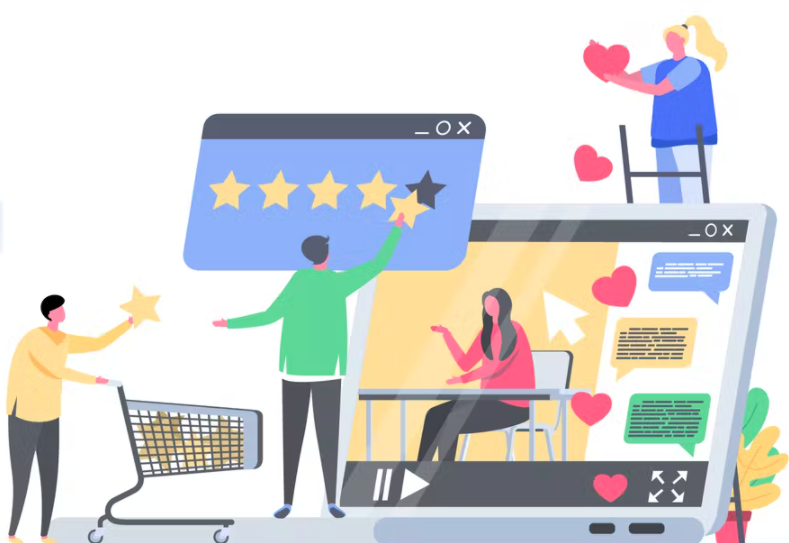 Backlinks are not all equal, so the higher the backlink obtained, the shorter the waiting time before that page or website starts ranking on Google.
In other words, 100 backlinks coming back to your website from DA 50 or above websites, is equivalent to 1000 backlinks coming back to your website from DA 10 or fewer websites… get it?
For a live example of Domain authority levels, head over to Semrush.com and do a search for your website domain.
3- Try Your Best To Obtain Relevant Backlinks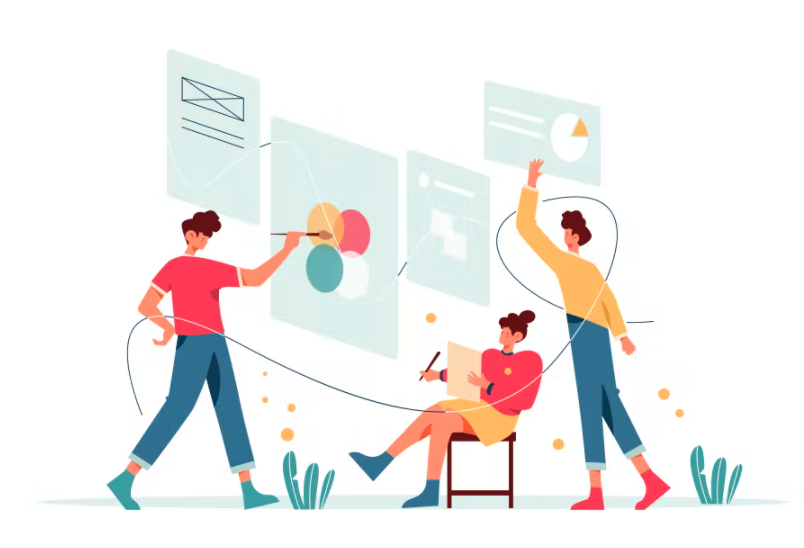 Ok, so this one is important but not as important as numbers 1 and 2 above.
A relevant backlink is a link coming back to your site from another website that is closely related to your website in terms of services offered, product, or overall field or niche.
For Example, if you offer pet sitting services on your website, a relevant backlink would be a backlink from a website that sells pet food, pet grooming tips, or customized pet brushes. You get the idea.
Here at SAAI Consulting, we offer backlinks as part of our overall content marketing packages.
We do this because we understand how important backlinks are and we know that without backlinks, any kind of organic online marketing strategy would be futile.
What Kind Of Content On My Website Will Help Me With Backlinks?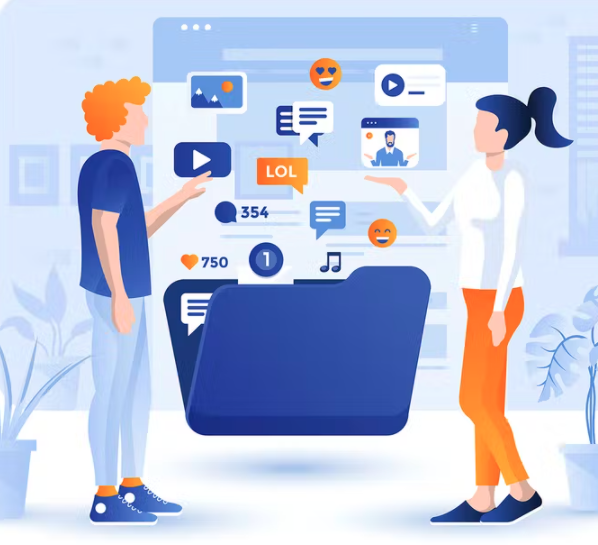 Ok so now let's dive into specifically the kind of content that will have a higher chance for backlink building.
1-Think In Images
Visual style content or content that uses visuals in addition to the words on the page has a much higher probability of ranking higher, which would then increase the chances of backlink opportunities.
For example, if you are writing a blog post about the increase of remote-only jobs in the US post covid, adding a demographic like the following would both help the reader understand the information better but, would also solidify your view's perspective:
DON'T forget to add the source with each image if the image is not Copywrite free.
2-Lists Are A Super Effective Strategy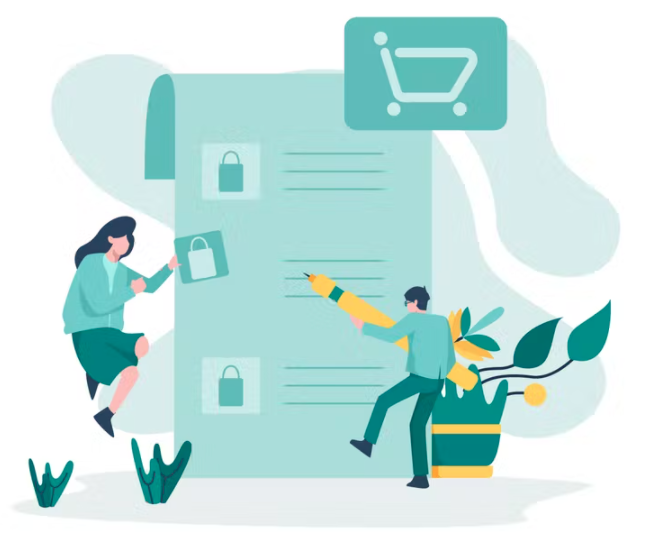 Lists or Listacle type of content is considered one of the best writing formats for blog posts in 2022.
There is something about a list that quickly lets people know they can skip to the good stuff(direct answer to other questions) or, they can take a quick overview of an entire blog post in seconds to know if they want to keep scrolling.
For a couple of good blog posts that showcase this kind of content creation, you can take a look at some of our own blog posts by clicking here.
3-Go For Looong Content When Possible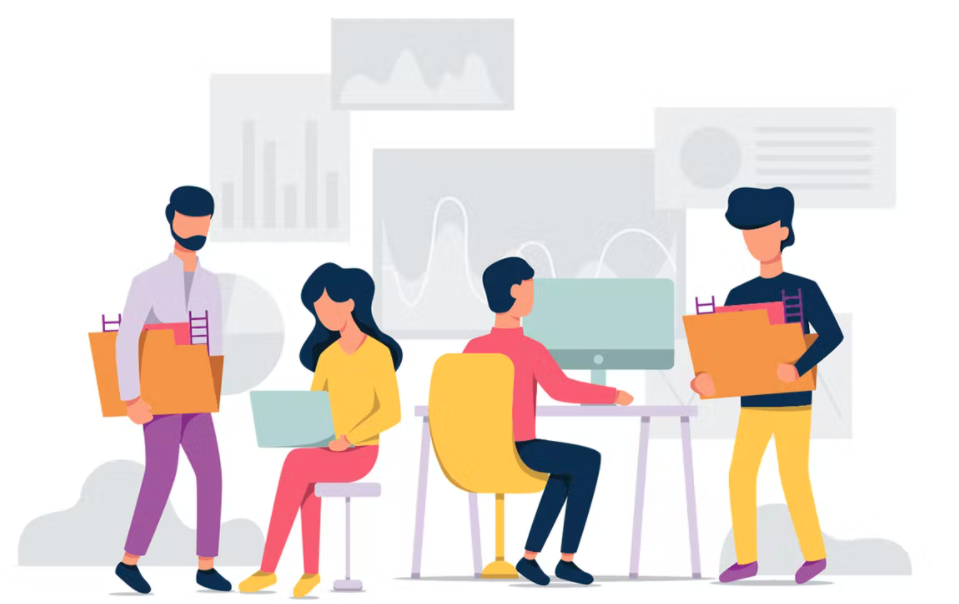 The average word length to appear on page one of Google is 1890 words. Here at SAAI, we make sure all our posts are at least 2000 words each.
This should let you know just how much you should aim for as far as blog posts for your site. If you add a couple of in-depth guides here and there, meaning, you cover at least 10 different important points on a specific topic, there is a really good chance you will rank better.
Building Backlinks Through Direct Email
As anyone who builds backlinks as part of their everyday content marketing process can tell you, filling out random forms on random websites is a very tedious task.
You put together what you believe is THE best guest post that will ensure you get the link, you submit it through the form, and never hear from them at all.
The challenge with this is that about 99% of websites require all submitted posts not to be featured anywhere else. Now you are left in avoid feeling like you spent time and effort for nothing.
What Are Other Ways I Can Get a Backlink?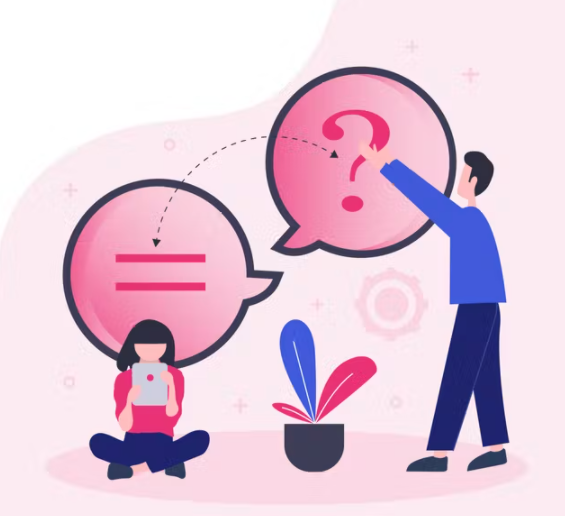 1-Go Directly To The Source
If you have access to any metrics tracking tool online such as Semrush or Ahrefs, you can search for any website besides your own to obtain a wealth of information.
Search for any keyword you want to rank, then choose any website that comes up on page 1 of Google search results.
2-Take a Look At Their Backlink Profile
Once you search for the website in your metric tracking tool, zero in on their backlink details, specifically what other high DA websites are linking back to the website you searched for in the metrics tracking tool.
3-Reach Out To Those Websites Directly Via Email or Linkedin
Instead of filling out a form, reach out to the above-mentioned websites directly via email.
You can use a tool like hunter.io which pulls up direct email addresses to website domains: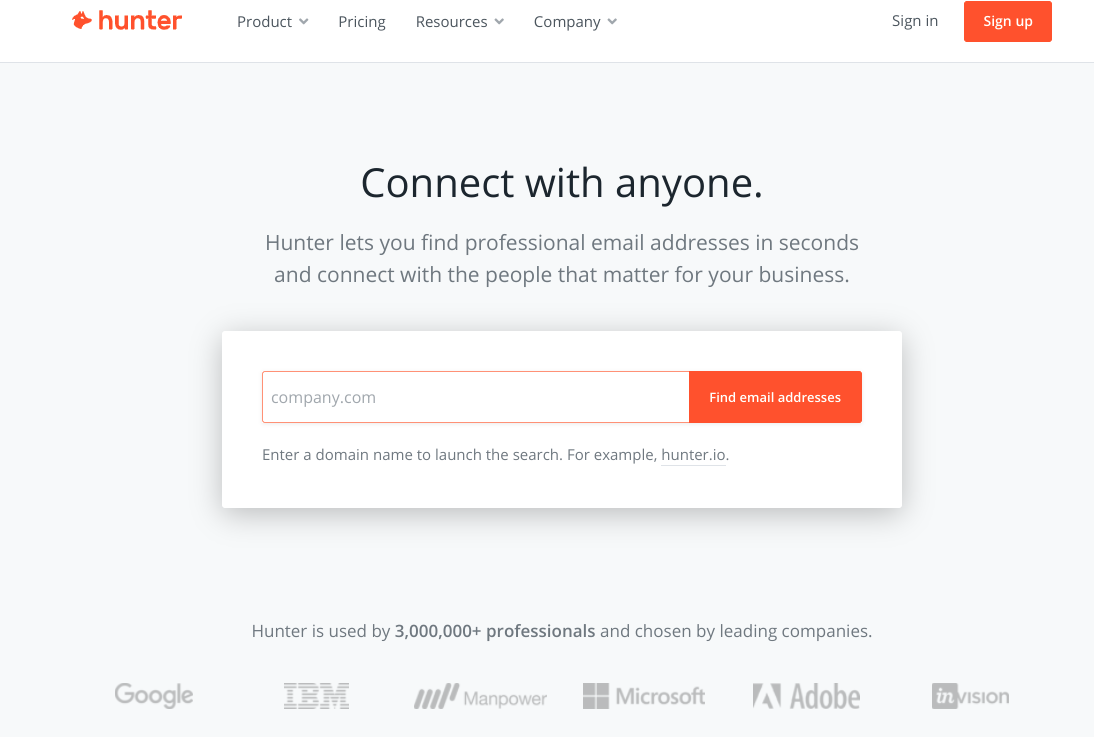 Make the email sound personal and friendly, point out a recent blog post you have written that directly ties to the keyword in question.
A key thing to remember here is that you are not asking them for a backlink directly, instead, you casually mention that if they wish, they can link back to your post which would "make a nice addition" to their article or post.
Play around with this but you get the gist.
For the LinkedIn option, you can search for the company in LinkedIn, get a hold of any high-level marketing exec at the website, and message them following the guideline mentioned above.
There is a chance they will direct to the right person to talk to if they are not the right person to contact for backlinks.
Black Hat Link Building?

So far, all techniques we have discussed are white-hat link-building techniques. The reason for this is that these are the techniques you should be using on a regular basis.
Black hat link building strategies are defined as any content marketing strategy you employ that gets you backlinks but, get you penalized by Google as a result.
What Are Some Examples Of Black Hat Building Techniques?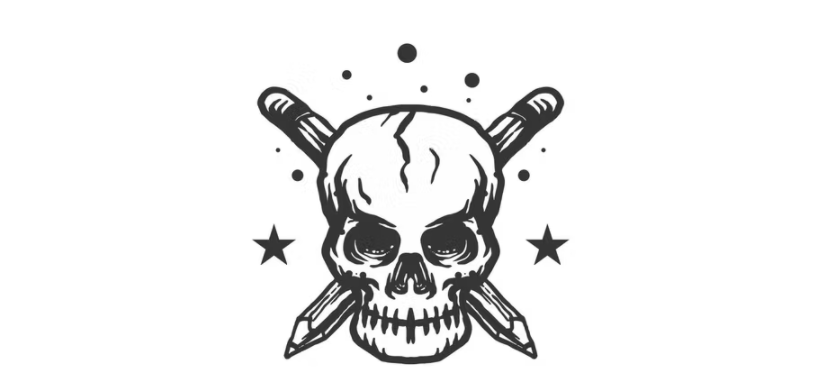 Content Automation
As the title might refer to, this is the process of removing the human element from the process of digital marketing.
Google wants to provide real-life, actionable answers to web queries and random, never-ending, robot-created content does not allow for this to happen. Don't do this as this will get your site penalized.
Keyword Stuffing
This one is a bit more difficult to measure but definitely, it is measurable. Keyword stuffing is the act of overloading a specific webpage with a single keyword or keywords in order to get those words ranking in a Google search. To avoid getting your site Penalized, don't do this.
A good way to avoid doing this while writing your own content is by using the 5 question technique. This means, whatever you are writing about, make sure you answer:
Who
What
When
Where
Why
How
Cloaking
Cloaking is the act of showing one type of content to users of your site and a different piece of content to the search engines.
This technique is employed with the goal of ranking for as many diverse keywords as possible.
A good example of this is, you search for keywords "How to paint my walls" and then click on any of the search results on page 1 but, once you click, instead of taking you to a page with instructions on how to paint your walls, you instead get directed to a page filled with gambling images and clickable items.
Don't do this or your site will get penalized.
What Are The Actual Penalties For Employing Black Hat Techniques on Search Engines?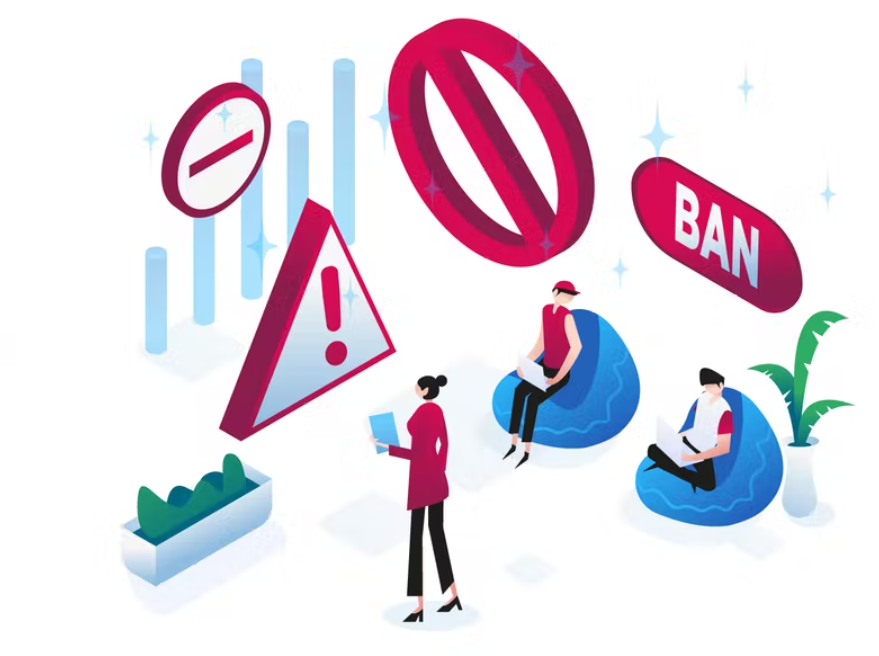 OK so we have talked a lot about penalties from Google when it comes to the type of link-building activities that can be done for a website.
Let's dive into what the penalties are and how to avoid them.
Excessive Reciprocal Linking
This is when in order to increase output, low quality is employed.
This means that instead of creating high-quality content like this one, you choose to create automated style content in order to create more backlinks in a shorter amount of time.
Ever get an email from a company promising 1000 backlinks within a month? yep, most likely reciprocal linking is part of what they are doing to obtain such great numbers.
Good backlinks(30 or above DA) take time to build. Remember that.
Manual Link Spam Penalty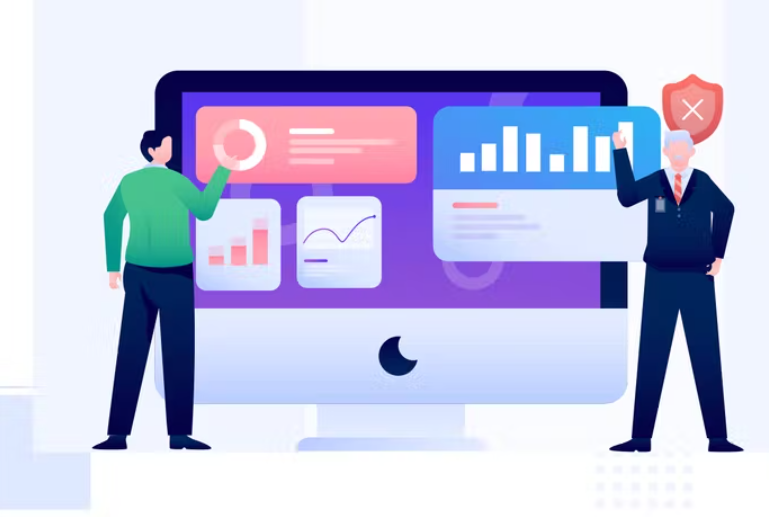 This penalty happens when Google discovers unnatural links coming back to your website.
Unnatural means that you tried to "game" searches engines by obtaining the links in question without going through the actual backlink-building strategies mentioned earlier in this post.
In order to recover from this, a "link detox" is needed. You can go here for instructions on how to do this.
Private Blog Network
A PBN or private blog network involves using a network of websites all owned by the person, and all the sites within this network are sending links from one to the other in order to manipulate search engine rankings.
Some things to look out for:
Different websites using the same IP address. Watch out when you see this while building backlinks. You can use SpyOnWeb.com to identify if the website you are trying to get a backlink from is doing this.

Do all the websites within the network in question have a similar design, navigation, and color palette? in addition to the above, this would also be a warning sign to steer clear.
Algorithm Link Spam Penalty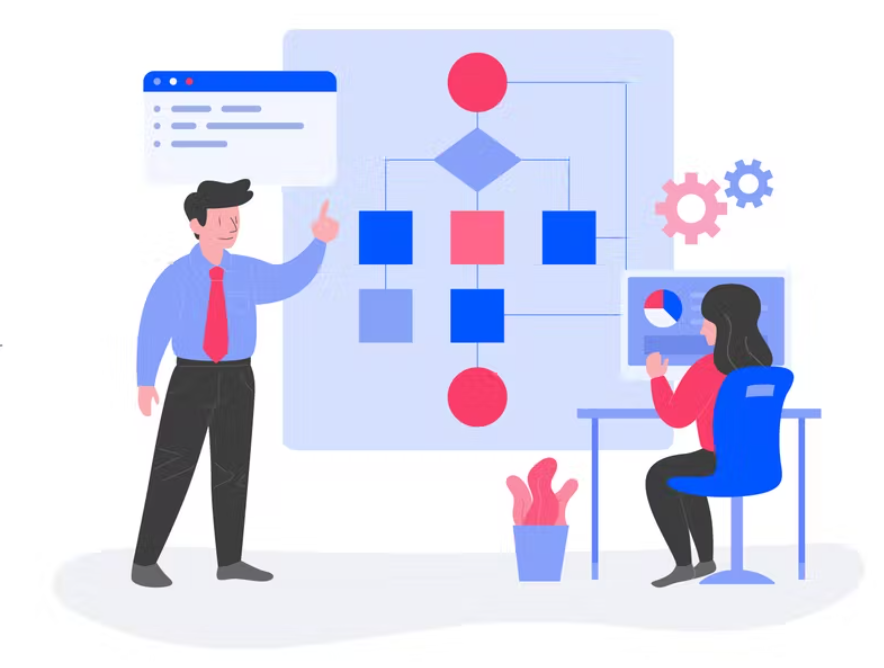 Lastly, we have algorithm type of penalties. These are the types of penalties you will get from Google's algorithms, not from a specific Google employee doing manual searches, which is how sites normally get penalized.
To avoid the above and all other types of penalties, make sure you are always using white hat strategies to build your backlinks.
Thank you so much for checking out our latest blog post!
Before you go, here's a bit about us at SAAI:
WITH SEO-Your website will allow you to pay your rent/bills/employees. It's that simple.
Ever walk into the mall and had NO choice BUT to go through a random store first? well, Search Engine Optimization will make YOUR business that store people HAVE to walk through.
SEO will place your business on page 1 of Google search so your product is seen FIRST.
WITHOUT SEO-Your website will falter and fail.
It's that simple. Imagine your store is located in the BACK of the mall where it's too far to walk so NO ONE ever goes there.
If patrons do not come through your doors, your business will falter and fail… you will not pay rent.. affairs in order… headstone shopping.. you get the idea.
WITH an effective page DESIGN-Your online presence will make people not only want to stay but..LOOK around! ever been to a store where everything was so easy to get to, you NEVER got lost and knew exactly how to get everywhere? that's what an effective, SALES-oriented well-designed website will do for your business. Our Brooklyn SEO agency can make a difference.
WITHOUT an effective page DESIGN-Your website will look like a war zone. People will know they are IN a store but have no idea WHAT is going on, WHERE they should go, or HOW to buy IF they find what they're looking for.
People will leave your website almost immediately, you won't get the sale, you will not pay rent.. affairs in order… headstone shopping.. you get the idea.
We looked around the net and made sure WE are doing what others are not:
1-You, get a response to all inquiries within 24 hours.
2-You, receive constant support so all questions are answered. 
3-You are ONLY 1 of 2 to 3 ideal clients at a time that we take on to ensure we give you our undivided attention.
We feel that it is way more important to provide QUALITY service than to meet some insane "100 client quota"
4-The above rule allows your deadlines to be met without issue, ensuring both quality of service and a guarantee that you will stay with us for the long run.
5-To avoid any issues or misunderstandings, we only take on clients that we KNOW for a fact we will be able to help.
Shoot us an email or give us a call and Let's chat! 
You can also continue learning about web design and SEO for your website by reading some of our other blog posts below