6 Things That Will Get You More Accounting Or Bookkeeping Clients In Long Island
To get more accounting or bookkeeping clients for your Long Island bookkeeping business, keep these things in mind:
1-The amount of experience needed
2-Getting clients fast
3-Determining if you are in demand
4-The amount of money you can charge
5-The amount of clients you can handle(client volume increase)
6-Automating client attraction and retention
In this post, I will go over the above list so you can get going immediately. If you implement these steps you will be able to find more clients in no time. Let's get started!
1-The amount of experience needed within accounting firms or a bookeeping business:
This area boils down to a degree(such as CPA for accountants) or tax certification(such as tax preparer or public bookkeeper)
Tax certifications will naturally get you more tax clients. 
Each state has different requirements to be tax certified but some well-known places to get certified are HR Block or the CPA Training Center.
A tax certification takes an average of 60 hours of study and testing
A CPA degree is a natural "do it all" type of accreditation. A CPA will take an average of 5 years to obtain.
All accountants and financial professionals can work with clients. The type of clients they choose to work with is a different story.
Due to the above educational background, most clients coming through your doors will have less "know-how" experience than you for all tax/bookkeeping services.
Unless you are dealing with the CEO of a major corporation(congrats if you get to this level!) most people will trust what you say when it comes to their taxes and will rely on your expertise.
Click here for a list of the top 15 Long Island accounting firms, these guys will be your "competition"
Some things to keep in mind for accounting firms start offering accounting or bookeeping services-
1A-Keep secure systems in place so your clients know their information is safe with you.
Most tax software providers have pretty good firewall-type safety included.
Click Here for a current list of top tax software options from the fancy people at Forbes.com
If your chosen accounting software is on the above-mentioned list, you will have a higher chance of success. This is especially true for small business owners.
Your clients need to know their information is safe as you will be handling their social security, address, income, and all other matter of very personal information. 
Also, taking the time to research and implement the right security measures will ensure future clientele.
Data security is very important, why I would entrust my information with you when I heard from "so and so" that you got hacked last year?"
1B-Communicate slowly and in simple words.
People coming to you do not know anywhere near as much about the subject matter as you do, go slow.
In fact, unclear communication is listed as one of the top 5 complaints against tax professionals by this Esquiregroup.com post. 
Go over each section of the tax document in question that needs to be signed with the client. 
The above will ensure a happy client. 
1C-Do not rush the client.
If needed, hire more people. 
If needed, organize your time with each client more effectively.
If needed, extend office hours. 
In short, getting rushed by your tax guy because there are 10 people after you is a very frustrating experience.  
In fact, it is one of the top complaints against tax or accounting professionals. Just Don't do it. 
2-Getting clients fast
In order to find clients fast, location, marketing, and current client maintenance/retention plans all come into play.
Each of the above 3 areas can be worked on slowly but should always be considered non less.
Let's break these 3 areas down one by one.
2A-Geographical Location.
If the geographical area is a choice for you(all based on starting rental budget), choose a Long Island area with more car traffic.
It will make it easier for people to get to your office/open the option of billboard advertising.
Here is a list of some of those areas:
A little over 2000 occupants as of 2019 but, it has at least 5 tourist attractions such as the Antique Carousel and East End Seaport Museum
At least 16000 people call Bellmore home. With a median household income of $132K, yes, this is a good location to set up shop.
Home to Stony Brook University which naturally means there are a number of bars, restaurants, and businesses that will most likely require your services. 
The population here is 19000 so a good number of prospective clients is possible. Holtsville is also where the Holtsville Wildlife & Ecology Center and the Brookhaven Ecology site are located. 
2B-Have a great website for new clients to visit and check you out.
Here at SAAI Consulting we build the website for you, maintain the one you already have or, do everything in between.
Providing a great online presence, one that is properly maintained and improved over time, will definitely get you, new clients.
Just think of your favorite websites and how easy and normal it feels to use them. 
When clients think of visiting your website, they should be thinking it will be comfortable and quick, not slow and hard to navigate
3-Determining if you are in demand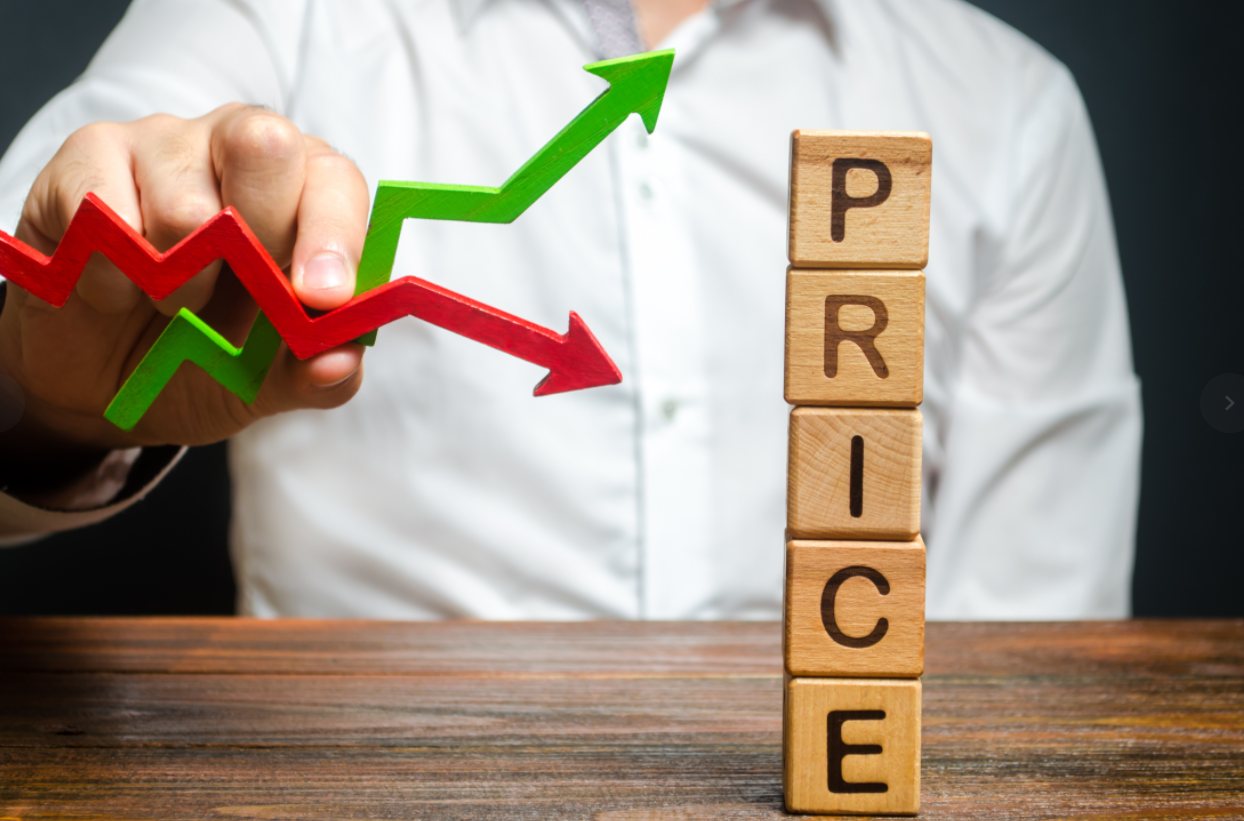 A couple of main areas will determine the above:
3A-How strong your online presence is.
The better your website and its organic marketing, the more in demand your accounting business will be.
Not convinced? according to Oberlo.com, an estimated $389 billion dollars is spent every year by companies online 
Add to this the number of people using their cell phones to search online, an estimated 56% of all searches will see organic results on the first page in Google
3B-How well, do you treat the clients that do come through to see you because of your website?
If you get 1 million visitors but you mistreat all of them, it will not matter how strong your website is.
Bad customer service is after all one of the top complaints against accounting professionals. 
Treat your clients as if you need their trust and business and they will come back to you. 
Providing great customer service will also help you at the beginning of your journey when undoubtedly you make paperwork mistakes. 
Clients will be far more forgiving if you treat them well. 
3C-Word of mouth.
Yep, that's right. It's 1950 again.
Every year around the end of February, word-of-mouth advertising takes place for most accounting businesses in the country. 
The tax guy I use? someone recommended him to me, same for the accounting professional used by every person I know.
ONCE again, make sure you treat everyone coming through to see you as well and professionally as you can.
To drive this point home, here are 7 ways to treat your customers better as listed by the good guys at Acecloudhosting.com
4-The amount of money you can charge
According to Google, the amount of money you can charge the good folks coming through your door varies.
For a more comprehensive list, which will vary according to location, take a look at this list provided by Ramseysolutions.com
The amount you charge will also be determined by how much paperwork you need to get through.
A single guy with the same regular job for the past 3 years will be very different than a
Multi-business owner with 6 to 7 different tax forms.
After taking the above into consideration:
4A-You can charge less money to more customers.
This is a true and tried way to build a clientele when first starting out.
In the beginning, because you are just starting out, charging less money will get the word out faster.
Having an online calendar with available dates and times on your website is a great tool to deal with the incoming traffic mentioned above.
A nice, easy-to-navigate website is imperative when you are starting out as it will be the first thing people will see before coming to see you.
According to a staggering statistic by Google, 230 million people in the US do their shopping/money decisions online. 
This means people will search you up online first, then compare you to other websites online before they make a decision.
At SAAI Consulting, Web Design is part of our bread and butter.
4B-You can charge more money to fewer customers.
Usually, this happens once you have built more leverage over a couple of years and your name is trusted.
Another very reliable way of showing trust without having to wait years is organizing an organic marketing campaign for your website.
At SAAI Consulting, we specialize in online marketing and can come up with a comprehensive, 6 to the 12-month online marketing plan.
This plan will guarantee higher traffic, more calls, and better standing with Google.
5-The amount of potential clients you can handle
Volume! a constant stream of potential clients coming through the door asking for your accounting services.
Here's how to get it done:
5A-Have a solid online system in place.
With the right web presence(website) set up, you will be able to handle a much higher amount of prospective clients.
Think of it like never really having closing hours.
An online calendar like Calendly will allow your potential clients to know when you are available any day of the week.
Here is a list of 7 other calendars to look into.
An FAQ(frequently asked questions) for your website will allow your clients to know things before calling you.
This saves both time and energy on your part. A perfect balance if you will.
Link to forms set up on your website will allow your clients to fill in all information and submit it before coming over to see you.
This will save you tons of time as you will just need to look over and confirm all once they are sitting in front of you.
At SAAI Consulting, we can put together a custom-made website that will include only the things that will save you time and money.
FAQ links, forms, online calendars, and blank forms page are all things we set up for you. 
5B-Security for your website.
As mentioned before in this very post, if you cannot provide security for your client's data(especially at high volumes) your accounting services or bookkeeping firm is bound to fail.
Keeping a website safe and running properly takes time and effort. 
Save yourself this time and effort by allowing someone else to deal with these security issues for you. 
The words "set it, and forget it" comes to mind in order to get this point across to you. 
At SAAI Consulting we offer monthly maintenance packages that routinely scan your website for bugs, broken links, and hacks.
Once you are signed up with us, data security will something you can brag about.
6-Automating client attraction and retention
This is where 2021 marketing comes in.
The right organic marketing campaign can get your website to page 1 in Google.
Once the above happens, you are forever seen by Google as a reliable source to refer to everyone searching for financial services in your area.
6A-How many people see your website coming up on their searches?
Organic marketing will ensure natural leads(marketing you don't pay for) are coming to
your page.
According to the overlords at Google, a staggering 92 percent of all Google searchers never go past the first page and within that first page, most of the clicks happen on organic search results.
Paid marketing will ensure you are testing for what parts of your site are working and which need to be changed to improve incoming client traffic.
What about the tax man??
I decided to add this little section to provide additional resources when it comes to tax and deductions. 
Tax /filing deductions for a small business are a headache every entrepreneur eventually has to deal with. 
Since it is inevitable you will need to pay taxes, might well be as informed as possible about it. 
Here is a great article you can find over at the good guys of Creditcards.com
Thank you so much for checking out our latest blog post!
Before you go, here's a bit about us at SAAI:
WITH an effective page DESIGN-Your online presence will make people not only want to stay but..LOOK around! ever been to a store where everything was so easy to get to, you NEVER got lost and knew exactly how to get everywhere? that's what an effective, SALES-oriented well-designed website will do for your business. Our Brooklyn SEO agency can make a difference.
WITHOUT an effective page DESIGN-Your website will look like a war zone. People will know they are IN a store but have no idea WHAT is going on, WHERE they should go, or HOW to buy IF they find what they're looking for.
People will leave your website almost immediately, you won't get the sale, you will not pay rent.. affairs in order… headstone shopping.. you get the idea.
WITH SEO-Your website will allow you to pay your rent/bills/employees. It's that simple.
Ever walk into the mall and had NO choice BUT to go through a random store first? well, SEO will make YOUR business that store people HAVE to walk through.
SEO will place your business on page 1 of Google so your product is seen FIRST.
WITHOUT SEO-Your website will falter and fail.
It's that simple. Imagine your store is located in the BACK of the mall where it's too far to walk so NO ONE ever goes there.
If patrons do not come through your doors, your business will falter and fail… you will not pay rent.. affairs in order… headstone shopping.. you get the idea.
We looked around the net and made sure WE are doing what others are not:
1-We respond to all inquiries within 24 hours.
2-We go through painstaking details on our contracts to make sure all information is clearly understood before we move forward.
3-We ONLY take on about 2 to 3 ideal clients at a time to ensure we give you our undivided attention.
We feel that it is way more important to provide QUALITY service than to meet some insane "100 client quota"
4-The above rule allows us to meet deadlines without issue, ensuring both quality of service and a guarantee that you will stay with us for the long run.
5-To avoid any issues or misunderstandings, we only take on clients that we KNOW for a fact we will be able to help.
If there are issues that will prevent us from providing you with the best service we will simply tell you before any paperwork is signed.
Shoot us an email or give us a call and Let's chat! 
You can also continue learning about web design and SEO for your website by reading some of our other blog posts below